The US Federal Maritime Commission (FMC) is seeking public comment on whether supply chain congestion has created conditions that warrant the issuance of an emergency order requiring common carriers and marine terminal operators (MTOs) to share information with shippers, truckers and railroads.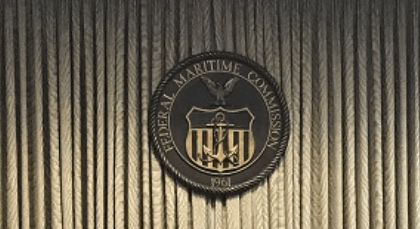 The Ocean Shipping Reform Act of 2022 (OSRA), enacted as Public Law 117-146, authorises the Federal Maritime Commission to issue such an emergency order after seeking comment from the trade on three questions.
First, whether the congestion created an emergency of such magnitude as to have a significant adverse effect on the competitiveness and reliability of the international maritime transport supply system.
Second, whether an emergency order to be issued by the Commission will mitigate the emergency.
Third, what would be the appropriate scope of an emergency order issued by the Commission.
The emergency order may remain in place for up to 60 days, although the Commission could renew the order. Both issuance and renewal require a unanimous vote by the Commission.
Source: Container-news