The 20,388TEU container vessel, Ever Given called at the Port of Rotterdam at 05:15 (local time) today (29 July), with a delay of nearly four months.
Ever Given docked at the quayside of ECT Delta terminal in the Amazonehaven, where all continental containers will be unloaded.
As it can be seen in the following video, Ever Given is almost full of containers, carrying more than 18,000TEU.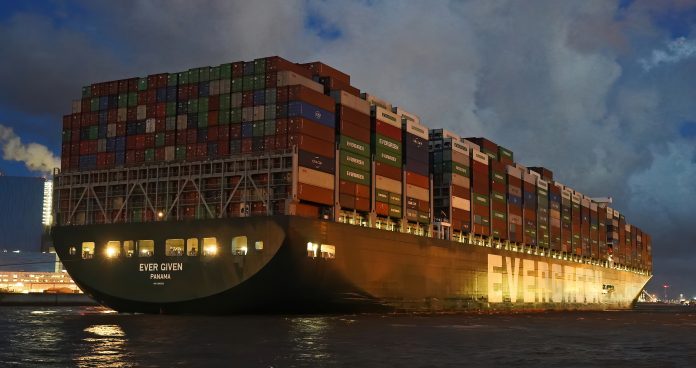 The vessel is scheduled to disembark almost half of its boxes at the Port of Rotterdam, while the remaining cargo will be discharged at the Port of Felixstowe on 8 August, according to Evergreen's update.
The Panama-flagged ship will sail directly from Rotterdam to the UK port early next week, after the announcement of the Port of Hamburg call omission due to "concerns surrounding navigation safety".
Containers for Hamburg will be loaded back onto the 5,652TEU boxship, Ever Utile, this weekend to continue their journey to the German major port.
Ever Given became the most famous container ship on the planet in March, when it blocked the Suez Canal for six days, causing disruption in the global supply chain.