Tianjin Port Group and Guangzhou Port Group have inked an agreement to commence a direct route between the ports, to cut down on transhipments.
This is part of Tianjin Port's FAST (Freight, Accuracy, Saving, Team) scheme to expedite container shipments.
Chinese liner operators, such as COSCO Shipping Lines' intra-Asia arm Shanghai Pan Asia Shipping, Zhonggu Logistics and Antong Holdings, as well as local non-vessel owning common carrier Trawind Shipping, were also signatories to the agreement.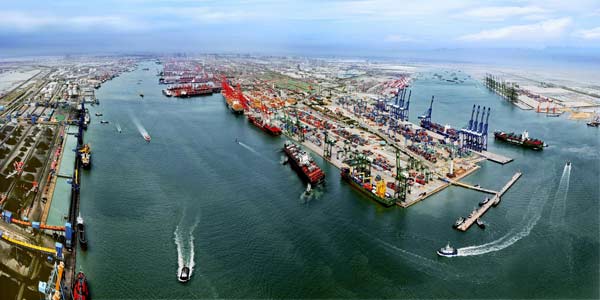 Tianjin Port Group chairman, Chu Bin said that in recent years Tianjin and Guangzhou have become the busiest ports in northern and southern China, respectively, handling 30% of intra-country shipments. In 2020, 1.38 million TEU were moved between the two ports.
Compared with the traditional shipping model, the core advantages of FAST are speediness, schedule reliability, high efficiency, and a reduction in sailing time by more than 10%, according to Chu, who noted, "Tianjin and Guangzhou ports are important logistics nodes of China's north-south transportation corridor."