Interasia Lines' management has disclosed that misdeclared dangerous goods caused the recent fire on the Interasia Catalyst, and plans to seek damages from the shipper concerned.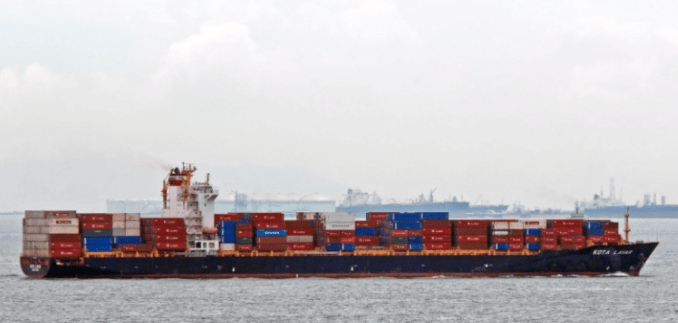 The fire began on 4 April in a number of containers on deck, with the captain sending a distress call at around 01:00, local time, shortly after the ship had left Port Klang, Malaysia.
Interasia said, "We do not accept hazardous cargoes. Shippers should transport such cargoes on chemical tankers. We believe that the cargoes were not properly declared, resulting in the fire."
Hazardous cargoes have been blamed for a number of high-profile fires involving container ships, such as Maersk Honam, COSCO Pacific and KMTC Hongkong.
The 2009-built 4,200TEU Interasia Catalyst, was also loaded with containers from Wan Hai Lines and Ocean Network Express (ONE) and was en route to Cochin, India, when the fire was reported. The ship turned back to Port Klang, where firefighting efforts began. The blaze was brought under control on 12 April, with nine containers sustaining damage.
Interasia Catalyst, one of Interasia's eight owned ships, remains berthed in Port Klang, where it awaits damage assessment by its insurers.
Although incorporated in Japan, Interasia, the 34th largest liner operator, is understood to be beneficially owned by the Chen family that also controls Wan Hai. The company is listed in Wan Hai's 2020 annual report as a "related company". Privately owned Japanese companies are not required to disclose shareholders' names, but Container News' checks showed that Interasia Catalyst is ultimately owned by Wan Hai Steamship Co., Incorporation, which is registered in Liberia.