HMM has diverted a chartered multi-purpose vessel, from its breakbulk service, to fulfill an extra loader service between Busan and the US East Coast.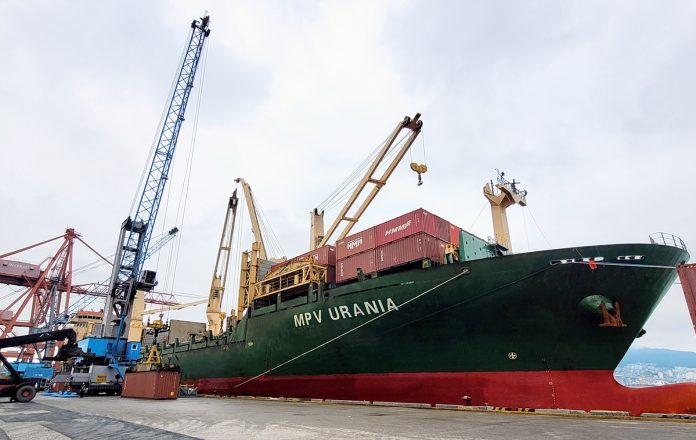 The ship, MPV Urania, can carry 1,800TEU and departed Busan for on 20 May. Loaded with 1,474TEU of containers from South Korean exporters, MPV Urania is scheduled to arrive in Savannah on 14 June.
HMM, South Korea's flagship liner operator, explained that there are not enough fully cellular container ships for charter and it therefore looked to multi-purpose ships to plug the gap.
An HMM spokesperson told Container News, "It's not easy to charter container ships at this moment. HMM originally chartered MPV Urania to transport heavy-lift or project cargoes. However, to handle a backlog of containers led by supply chain disruptions these days, we decided to utilise it as an extra-loader vessel for container transport."
There is a mismatch between the demand and supply of ships, due to an unprecedented spike in container shipping demand. Consequently, multi-purpose ships that have a good amount of container capacity have been chartered by liner operators.
HMM has deployed MPV's on extra loader trips to New York, Vostochny, Russia and Hai Phong, Vietnam.
At the government's urging, HMM has completed several such ad hoc voyages to provide more shipping capacity to small and mid-sized South Korean exporters.
HMM has completed 24 extra loader services from Busan, 13 to Los Angeles, four to New York, four to Savannah, three to Russia, two to Europe and one to Vietnam since August.