The reefer containers onboard NYK Delhinus are currently not provided with electricity due to the unavailability of power supply aboard the vessel, which lost power following an engine room fire, according to an Ocean Network Express (ONE) update.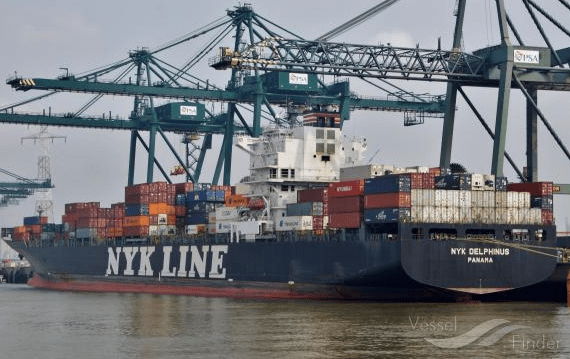 The 2007-built container ship has 330 reefer plugs, but the number of the reefer boxes onboard remains unknown.
The 4,888TEU ship is berthed at Berth #24 of the Port of Oakland from 17 May, after its fire incident on 14 May, while the initial inspection of the vessel confirmed that the fire has been extinguished.
NYK Delphinus is deployed on THE Alliance's Atlantic 5 (AL5) Service and was sailing from the Port of Vancouver to the Port of Oakland with the next scheduled port of call being the Port of Long Beach.
Further investigations are ongoing to assess the extent of the damage, in close co-operation with all relevant authorities, according to ONE, which said, "it is expected to take some time for further inspection and possible repairs before any cargo operations can be allowed to take place."