HMM will order a dozen 13,000TEU ships within H1 2021, at the direction of South Korea's Ministry of Oceans and Fisheries (MOF).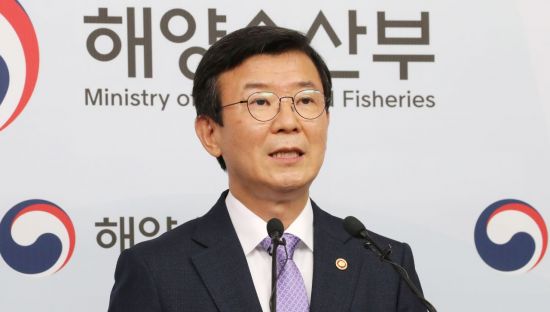 South Korea's government is continuing a plan, spearheaded by MOF minister, Moon Sung-hyeok (above), that will consolidate its shipping industry, with the order of 12 new vessels that will return its shipping industry back to the pre-Hanjin collapse era in terms of capacity and revenues.
The newbuilding plan was announced on 15 April with the funding coming from Korea Ocean Business Corporation (KOBC) among others.The decision was taken at a meeting involving the MOF minister, Moon Sung-hyeok, HMM CEO Bae Jae-hoon, KOBC president Hwang Ho-sun, Minister of Economy and Finance Hong Nam-ki and Minister of Trade, Industry and Energy Sung Yun-mo.
The MOF said that by 2025, HMM's fleet will grow to 1.12 million TEU and this will achieve cost competitiveness on Transpacific routes, adding that the "extra loader" services will continue to ensure that SMEs will continue to have shipping capacity at reasonable rates.
HMM, now the largest liner operator in South Korea and eighth globally, has recently taken delivery of a dozen 24,000 TEU and eight 16,000 TEU vessels that have been deployed to Asia-Europe and Transpacific services. Healthy demand has seen the carrier fill ships.
The MOF said that HMM's recovery from near-bankruptcy reflects the success of the government's five-year plan, announced in April 2018, to rejuvenate South Korea's maritime industry.
After years of losses, HMM, which is partly owned by the South Korean government, achieved an all-time high operating profit of KRW980.8 billion (US$831.1 million) in 2020, as container freight rates soared to unprecedented levels amid tight capacity.
By year-end, MOF is targeting its shipping industry to achieve KRW40 trillion (US$36 billion) in sales and local ocean-going liner operators to have a fleet size of 1.05 million TEU, taking the industry back to the days before Hanjin Shipping collapsed in August 2016. In 2015, South Korea's shipping industry achieved sales of KRW39 trillion (US$33.25 billion) and ocean-going liner operators had 1.05 million TEU of capacity.
MOF's shipping policy director, Jeon Jae-woo, said, "We'll do our best to improve the shipping industry's global competitiveness by implementing the five-year shipping plan, and to back the rebound of the South Korean economy through supporting export and import logistics."