Indian exporters – now relieved to see some moderation in sky-high freight rate levels amid slowing volumes – have a new cost burden to deal with: a government tax levy.
The setback follows the end of previously-granted federal exemptions from the applicability of Goods and Service Tax (GST) on export freight.
GST, a unified national tax system, was introduced in 2017, intended to make a one-market environment.
As a result, from 1 October, exporters must meet a tax slab of 5% on ocean freight and 18% on air freight charges.
"GST on export freight rates will put further pressure on the already-tight liquidity position of the exporting community," a Mumbai-based shipper told Container News.
"In the current situation, the focus should be on providing liquidity at a competitive cost to the export sector," said A. Sakthivel, president of the Federation of Indian Export Organisations (FIEO), in a statement.
Sakthivel added, "The government should look into the request of the export sector for continuing with IGST [Integrated Goods and Services Tax) exemption on freight for exports, which lapsed on 30 September, particularly as the freight rates are still at much elevated levels and GST on such freight will affect the liquidity of the exporters, though refundable later."
Major shipping lines operating to/from India have already issued customer advisories that they would apply GST on international outbound freight charges from 1 October.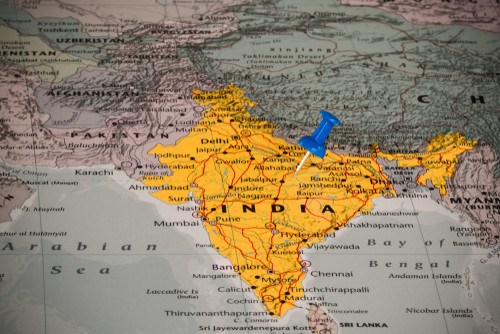 "Subsequent to expiry of the validity of the said notification and with no further extension, every export transaction would be taxable under GST," Maersk Line said in a trade notice.
Reflecting weakening demand trends, Indian merchandise exports in September slipped 3.5% year-over-year, according to the latest government data.
"The slowdown in exports is a reflection of the toughening conditions of the global trade facing demand slowdown on account of high inventories, rising inflation, economies entering recession, high volatility in currencies and geopolitical tensions," FIEO added.
Sanjay Bhatia, CEO and co-founder of digital forwarder Freightwalla, has also noted that Indian export growth is facing challenges.
"Global trade is on the verge of noticing a slowdown," Bhatia said. "The US and Europe caught a rise in inflation that has hit the consumption, leading to lower offtake of goods. Plummeting freight demands hint towards low export, implicating a decrease in the long-term contract rates."
He went on to explain, "We noticed demand was not as high as expected in the first quarter regarding growth, and the same was seen for the most part in the second quarter."
---
Jenny Daniel
Global Correspondent