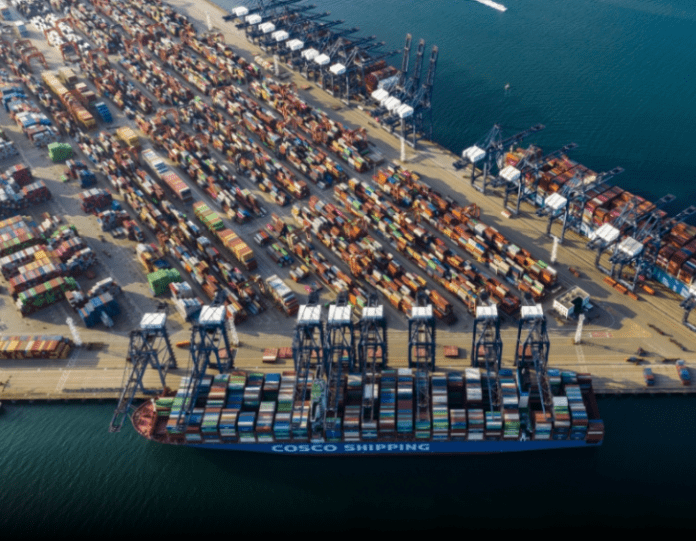 Chinese container ports have seen a 4.1% increase in the period January-August 2022, compared with the same months last year, with 194.4 million TEU.
In the same period, China's ports have moved 10.24 billion tons, which represents a marginal 0.1% year-on-year decrease.
The chart below shows the cargo throughput and container throughput data of the twelve major ports in China, according to China's Ministry of Transport.

We notice that ports of Shanghai, Ningbo&Zhoushan and Shenzhen lead the box volumes race with 31 million TEU, 24 million TEU and 19 million TEU respectively, while Dalian, Yinkou and Lianyungang are in the last places with 2.7 million TEU, 2.9 million TEU and 3.4 million TEU, respectively.
Yinkou was the only port on the list that reported a container volume year-on-year decrease (-19.3%) for the period January-August 2022. On the other hand, Beibu Gulf, Dalian and Ningbo&Zhoushan achieved the largest percentage increases with 20.1%, 13.7% and 10.9%, respectively.