Synthesize information about the world's largest container shipping line Maersk Line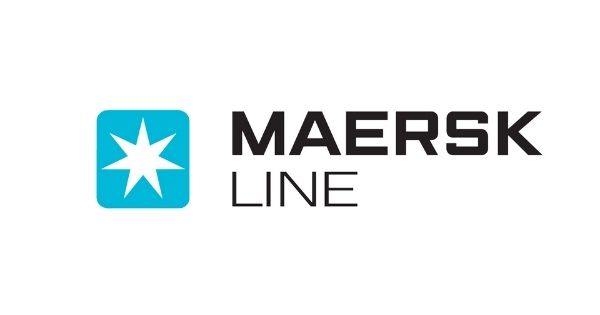 General information about Maersk Line
Maersk Line is a Danish international container shipping company and the largest subsidiary of Maersk Group, a Danish trading group.
It is the world's largest container shipping company in terms of both fleet size and cargo capacity, with 374 offices in 116 countries. The carrier has approximately 31,600 employees, of which 7,000 are crews and 24,600 are operating staffs. [1] [2] Maersk Line operates over 786 ships and has a capacity of 4.1 million TEUs. [3] The carrier was founded in 1928. [4]
Type of business: Private
Industry: Container transportation
Year of establishment: 1928
Headquarters: Copenhagen, Denmark
Scope of service: Worldwide
Representative: Soren Skou (CEO)
Revenue: USD 31.18 billion (2015)
Owner: A.P. Group Moller-Maersk Group
Number of employees: 31,600 (2018)
Website: Maersk.com
The history of Maersk Line
In the early 1920s, A.P. Moller has examined the maritime commercial business possibilities. The trucking trade, where vessels travel from one port to another depending on demand, is expected to lose space on shipping lines in the short term.
On 12 July 1928, the Leise Maersk departed Baltimore on its maiden voyage from the US East Coast via the Panama Canal to the Far East and back. Cargo includes Ford auto parts and other general goods. This heralded the start of Maersk's shipping services.
Maersk Line began its development in 1946 after World War II by shipping cargo between the US and Europe before expanding service in 1950. On April 26, 1956, sea container shipping was referral for transporting a Sea-Land container aboard SS Ideal X from Port Newark, New Jersey, to Houston, Texas.
In 1967, Anglo P&O was part of Europe's first initiative, bringing together shipping services from four companies to the new company Overseas Containers Limited (OCL). Both Sea-land and P&O will then be taken over by Maersk Line as it expands operations from 1999 to 2005. [5]
In 1999, Maersk signed an agreement to acquire Safmarine Container Lines (SCL) and its related activities from the South African Maritime Company Limited (Safmarine). At the time of acquisition, Safmarine Container Lines was operating about 50 ships and had about 80,000 containers. It covers a total of ten professions and fully complements Maersk Line's existing network. Safmarine Container Lines joins A.P. Group Moller – Maersk as an independent unit with its own affiliate operations.
On December 10, 1999, A.P. Group Moller acquires the international container business of SeaLand Service Inc. This enterprise is merged with companies of the A.P Group. Moller and part of the merger, Maersk Line changed its name to Maersk Sealand. The acquisitions include 70 ships, nearly 200,000 containers as well as ports, offices, and offices around the world.
In May 2005, Maersk announced plans to buy P&O Nedlloyd [6] for 2.3 billion euros. [7] At the time of the acquisition, P&O Nedlloyd had 6% of the global market share and Maersk-Sealand had 12%. The combined company would account for about 18% of the world market share. Maersk completed its acquisition on August 13, 2005, and shares of Royal P&O Nedlloyd were closed on September 5. In February 2006, this new corporate association adopted the name "Maersk Line".
The Willemswerf Building, the former headquarters of the Nedlloyd and P&O Nedlloyd Companies in Rotterdam, is now the headquarters of Maersk Line's European operations.
At the time the company was transformed into A.P. Moller, which owns and leases a fleet of more than 160 ships. Its container fleet includes owned and charter vessels, with a capacity of 635,000 20-foot containers (TEU). Royal P&O Nedlloyd N.V. has 13,000 employees in 146 countries.
By the end of 2006, Maersk's global market share decreased from 18.2% to 16.8%, while the next two largest carriers increased their market share: MSC from 8.6% to 9.5% and CMA. CGM from 5.6% to 6.5. %. [8] [9] [10] In January 2008, Maersk Line announced drastic reforms. [11]
In November 2015, after lower-than-expected results, Maersk Line announced its decision to lay off 4,000 employees in 2017. The group said it would cut USD 250 million in annual administrative expenses over two years. and will cancel 35 scheduled trains in the fourth quarter of 2015 on the four regularly scheduled trips the airline canceled earlier in the year. [twelfth]
As of October 2015, Maersk Line, together with its subsidiaries Seago, MCC, Safmarine and Sea-Land, controls a total of 18% market share in container shipping. [13]
As of December 1, 2017 Hamburg Süd is a part of the company.
Maersk Line fleet
As of July 2011 the Maersk Line fleet consists of more than 700 vessels (including in conjunction with Hamburg Süd) and the number of containers corresponding to more than 3.8 million TEU (units equivalent to 20 feet) [14]
In 2006, E-class Emma Maersk was transferred to Maersk Line from Odense Shipbuilding Steel Plant. By far, it was the largest container ship in the world at the time. [15]
Seven other ships have been built since then, and in 2011, Maersk ordered 20 larger container ships from Daewoo, class Triple E, each with a capacity of 18,000 containers. The first of these Triple E Class ships was delivered on June 14, 2013 and named Mærsk Mc-Kinney Møller after the son of the founder Maersk Line. [16]
The following classes are part of the Maersk Line fleet:
• Class E-class (2006-2008)
• Edinburgh-class (2010-2011)
• Triple E-class first generation (2013-2015); second generation (2017-2019)
• H-class (2017-2019)
Sustainability
In 2011–2012, Maersk Line partnered with the US Navy to test biofuel from 7-100% algae on Maersk Kalmar. [17] [18]
From 2007–2014, and mainly due to slow transport, Maersk Line reduced its CO2 emissions by 40% or 11 million tons, a reduction compared to the rest of Denmark. [19]
Maersk has set a target for December 2018 to be carbon neutral by 2050. [20]
In 2017, its ships emitted 35.5 million tons of CO2e and they hope to eliminate that by using biofuel to power its fleet [21].
Maersk Line shipping service
Maersk Line is best known for its worldwide coverage. In addition to its main shipping routes, the Asia-Europe and transatlantic routes, Maersk Line also offers extensive coverage between South America and Europe as well as to Africa. The company also pioneered Daily Maersk's innovative concept in 2011, providing premium guaranteed service between Chinese supply ports and European base ports. Despite commercial support, Maersk Line was forced to cut services due to oversupply [22] [23]. Recent product restructuring has included upgrades to Asia – Australia, India to West Africa and China to the Americas [24] [25] [26].
In addition to its main industries, Maersk Line also operates many commercial shipping routes across the continents. The airline operates in Inner Asia through MCC Transport, Europe through Seago Lines and recently re-launched its famous Sea-Land Service brand for intra-American commercial shipping lines [27].
Contact information for Maersk Line (Vietnam)
Head office: Ho Chi Minh City
Address: Zen Plaza, 54-56 Nguyen Trai St, District 1, 700000 Ho Chi Minh, Vietnam
Phone: +84 28 38238566
Opening hours: Monday – Friday 08: 00-17: 30
Office: Hai Phong
Address: Maersk – Haiphong Branch, ACB Building, 7th Floor, No.15A Hoang Dieu St, Hong Bang District, 180000 Haiphong, Vietnam (North)
Phone: +84 225 3569900
Opening hours: Monday – Friday 08: 00-17: 00
Office: Da Nang
Address: Maersk – Da Nang Branch, 10th Floor, 77 Nguyen Du St, Hai Chau District, 550000 Da Nang, Vietnam (Central)
Phone: +84 236 3810272
Opening hours: Monday – Friday 08: 00-17: 00
Office: Qui Nhon
Address: Maersk – Qui Nhon Branch, 3rd Floor, Sacombank Building, 98 Mai Xuan Thuong St, Qui Nhon City, 590000 Qui Nhon, Vietnam (Central)
Phone: +84 256 3814580
Opening hours: Monday – Friday 08: 00-17: 00
Office: Can Tho
Address: Saigon Shipping Can Tho (Agency), 512/35 Cach Mang Thang 8 St, An Thoi Ward, Binh Thuy Dist, 900000 Can Tho, Vietnam (South)
Phone: +84 292 3887523
Opening hours: Monday – Friday 08: 00-17: 30
Notes:
1.    "Alphaliner – Top 100 Operated Fleets As Per 25 September 2012". Alphaliner. Retrieved September 25, 2012
2.    Flemming, Emily Hansen (September 25, 2012). "Maersk To Cut Capacity and Raise Rates". Wall Street Journal. Retrieved September 25, 2012
3.    "Company Facts and Information". Maersk Line. Retrieved September 25, 2012
4.    "About Us – Milestones". Maersk Line. Retrieved September 25, 2012
5.    "A Ride On Maersk Line". Retrieved Oct. 26, 2015
6.    MacAlister, Terry (2005-05-10). "Maersk and Nedlloyd in bid talks". The Guardian. London. Retrieved Mar. 21, 2010.
7.    "Archived copy". Archived from the original on 2008-03-10. Retrieved Jan. 9, 2018. Notes of the P&O Nedlloyd shareholder meeting 27 July 2005
8.    Urquhart, Donald. "Maersk Line's market share declines in 2006"Archived 2008-03-11 at the Wayback Machine – The Business Times – Marshall Cavendish – 29 January 07
9.    "Liner Shipping Report"[permanent dead link] – AXS-Alphaliner – January 2007 – (Adobe Acrobat *.PDF document)
10.  Kennedy, Frank. "Shipowners order new vessels worth record $105.5b in 2006" Archived 2007-02-18 at the Wayback Machine – Gulf News- 12/02/2007
11.  "Archived copy". Archived from the original on 2008-03-12. Retrieved Jan. 9, 2008. Interview with CEO December 2007
12.  "Maersk Line to Cut 4,000 Jobs as Market Deteriorates". Retrieved Nov 26, 2015.
13.  "A Ride On Maersk Line". Retrieved Oct 26, 2015.
14.   [1]
15.  "Maersk Line". maerskline.com. Retrieved Jul 20, 2009.
16.  http://www.maerskline.com/link/?page=news&path=/news/story_page/13/first_Triple-E
17.  Maersk and the Navy Join Hands for Biofuels Testing
18.  Geiver, Luke. "Archived copy". Archived from the original on 2012-04-07. Truy cập 2011-12-13. BioRefining Magazine, 21 November 2011. Accessed: 13 December 2011.
19.  Nielsen, Jakob (6 April 2015). "Maersk vil sejle længere på literen"[Maersk goes further on the gallon]. Politiken. Retrieved 8 April 2015.
20.  Maersk Line (2018-12-04). "Maersk sets net zero co2 emission target by 2050". Retrieved 2018-12-20.
21.  Reuters (2018-12-05). "World's Largest Container Shipper Maersk aims to Be CO2-Neutral by 2050". The New York Times. ISSN 0362-4331. Retrieved 2018-12-07.
22.  "Premium 'Daily Maersk' service abandoned". Retrieved 19 January2016.
23.  "Maersk Line enhances Daily Maersk offerings". Retrieved 26 October 2015.
24.  "Mesawa From Maersk Line". Retrieved 26 October 2015.
25.  "Maersk Line to launch first direct Thailand-Australia service". Retrieved October 2015.
26.  "MOL trumps Maersk for reliability: but does arriving on time matter any more?". Retrieved 26 October 2015.
27.  "SeaLand: A famous name returns to the seas". Retrieved 26 October 2015.
Adapted from: https://en.wikipedia.org/wiki/Maersk_Line