The Port of Los Angeles (POLA) has recorded a steady amount of cargo volumes during August, compared to the same month last year, driven by the continuing consumer demand in the United States.
In particular, the busiest port of the US handled 954,377TEU in August, representing a slight decrease in comparison to the same month of 2020, when the port traffic was 961,833TEU.
However, during the first eight months of the year, the overall box volume of the Californian port has exceeded 7.27 million TEU, representing a significant increase of 30% compared to the corresponding period in 2020.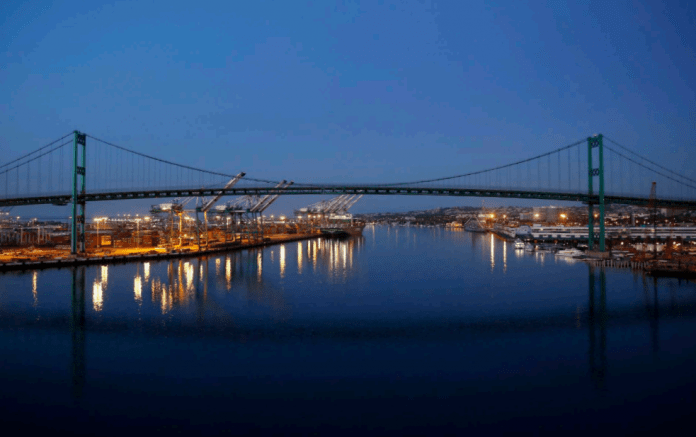 In addition, loaded imports completed 485,672TEU during August, showing a decrease of 6% over the previous year, when American retailers ramped up orders to restock low inventory, according to the US port.
Loaded exports recorded a downtrend of 23% compared to the same month last year, falling to 101,292TEU, while, on the other hand, empty containers surpassed 367,400TEU, which shows a year-on-year growth of 17%, driven by the strong demand in Asia.
This is the highest number of empty containers handled at the POLA in a single month, eclipsing the 361,359 TEU processed in May 2021.
"Our Port Optimizer data indicates significant volume headed our way throughout this year and into 2022," said Port of Los Angeles Executive Director, Gene Seroka, who went on to add that "the port is co-hosting roundtable discussions with dozens of public and private stakeholders" to better manage the record cargo of 23% in longshore shifts.