A.P. Moller – Maersk has entered into a three-year agreement with the food manufacturer Danish Crown for end-to-end logistics globally.
The deal is effective from 1 October and constitutes the largest one on reefer logistics in Europe.
The strategic partnership covers all Danish Crown's business units, delivering solutions on ocean services, inland logistics and cold chain logistics.
The digital supply chain blockchain platform Tradelens, which has been developed by Maersk and IBM, is also a core part of the agreement.
"The food supply chain is highly demanding" noted the Executive Vice President and CEO of Ocean and Logistics at A.P. Moller – Maersk, Vincent Clerc, and went on to point out that Maersk will try to provide fast and reliable supply chain solutions to Danish Crown "as a modern end-to-end logistics company with fully controlled assets."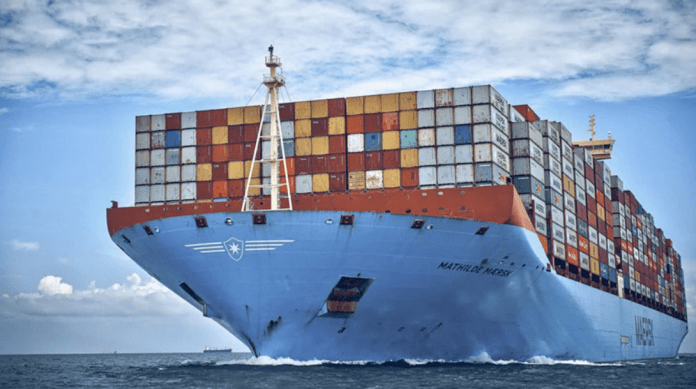 Danish Crown Group is one of the world's largest exporters, the number one supplier of pork in Europe and the largest meat-processing company in Europe, while the group's trading company ESS-FOOD sells and distributes fresh and frozen foods worldwide.
"Maersk is a natural choice for Danish Crown, as our customers will expect that we are able to undertake the responsibility of all business activities in the food supply chain right from the Danish farmer to the dinner tables in Shanghai, Tokyo or New York," said Jais Valeur, CEO of Danish Crown Group.
Danish Crown believes that the partnership with Maersk will accelerate its business and reduce complexity.
"Through sheer business size and its extensive network, Maersk can offer reliability in our supply chains which our customers are increasingly demanding," said Valeur. "This close collaboration is key and will ultimately service our customer's needs," he continued.
Container-news