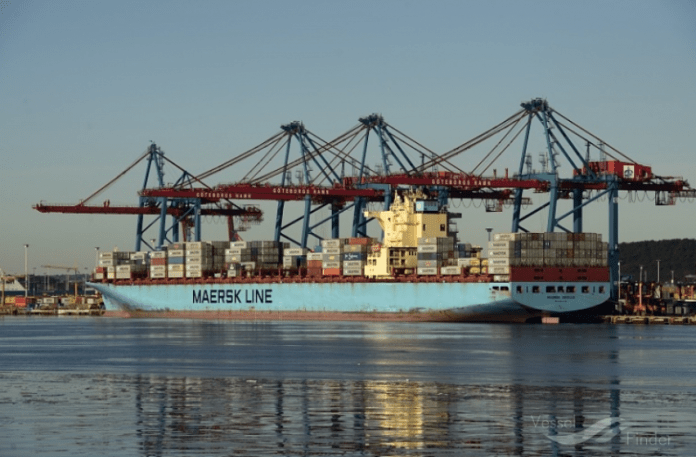 Maersk Line has been actively chartering vessels in the last fortnight, as the Danish giant tries to close the gap with its rival Mediterranean Shipping Company (MSC), which displaced the former at the top of the liner rankings last year.
Maersk has committed to at least six ships in the last two weeks as charter rates continued to soften at a rapid pace.
Linerlytica noted that Taiwan's Evergreen Marine Corporation, which has also been expanding its capacity, sublet one of its chartered ships, the SFL-owned 13,808 TEU Thalassa Elpida, to Maersk. The terms of the fixture are confidential, although it is known that Maersk will have the ship for three months.
In a similar fashion, in mid-October, Evergreen's compatriot Yang Ming Marine Transport fixed one of its chartered ships, a Costamare-owned 12,690 TEU vessel, to Maersk for US$57,000/day for a year.
Linerlytica said, "Maersk has been particularly active in the past week as it tries to make up for lost ground against its main rival MSC, taking several ships for loaders to the US East Coast and South America."
Other ships recently chartered to Maersk include Zodiac Maritime's 2003-built, 4,252 TEU Nagoya Tower, which is going to the Danish operator for two to six months, for US$17,000/day.
A recent commission for a 5,900 TEU quartet at Tsuneishi Shipbuilding in Japan has been attributed to Japanese tonnage provider Nissen Kaiun, which is reported to have agreed to charter the ships to Maersk.
The Danish operator has also been chartering feeder vessels, such as the newly built 1,781 TEU Celandine from Hadley Shipping, for US$12,000/day for two to four months.
However, MSC's lead has widened again as it continues to charter and buy ships. MSC's lead over Maersk is still over 1.3 million TEU, with the Danish operator now having a capacity of 4.12 million TEU.
Last week, MSC took delivery of two post-panamax units that were part of a three-ship, three-year charter inked with Costamare in April 2022.
MSC also acquired the 4,600 TEU Bea Schulte in a private transaction with the Schulte group, with the ship renamed MSC Lome V for deployment on its African service.
---
Martina Li
Asia Correspondent