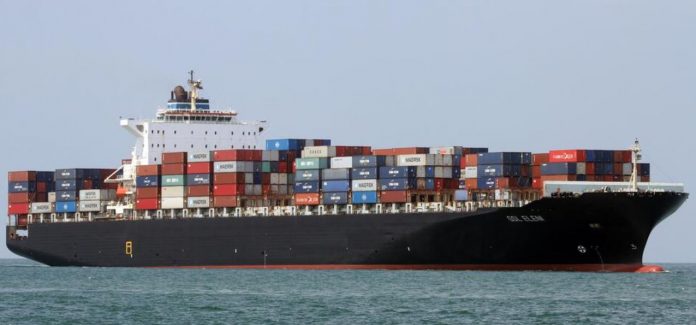 A post-panamax ship operated by Maersk Line, the 7,849 TEU GSL Eleni, has been docked at Ogden Point, Canada, after losing its steering functions over the New Year weekend.
The incident occurred nearly a year after an SM Line-operated ship, SM Busan, had to be
docked at the same place on 2 January 2022, after suffering mechanical failure.
The 2004-built GSL Eleni, whose owner, Global Ship Lease has chartered to Maersk Line for five years since 2019, had lost power off Tofino coast and had to be led into Juan de Fuca Strait and then Victoria Harbour, where it was towed into Pier B.
According to Maersk Line, GSL Eleni, deployed on a Transpacific service, had departed
Vancouver on 28 December 2022, but was moved to an off-hire port the following day. The
repairs are expected to take another week, as Maersk Line's vessel schedule shows that GSL Eleni's next port of call is Yokohama, with an estimated arrival on 1 February; the voyage normally takes 18 days.
Ian Robertson, chief executive of the Greater Victoria Harbour Authority, was quoted in
Canadian newspaper Times Colonist that the rudder of GSL Eleni was stuck hard to port and the ship is now docked alongside a barge operated by Swiss-French cement giant LafargeHolcim. The barge had run aground after a storm in December 2022 and is also being repaired.
---
Martina Li
Asia Correspondent