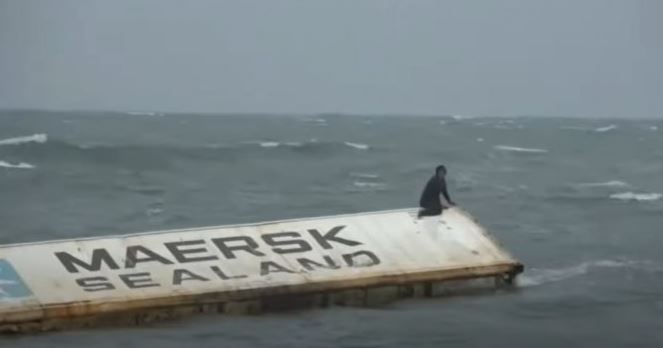 Four of five seafarers on a general cargo ship carrying containers are feared dead after going missing when the vessel sank on 3 January.
In the early morning local time on 3 January, the Mongolian-flagged 2001-built 890 dwt Long Shun, sailing around Matsu Islands in Lienchiang County, sent a distress signal, indicating that it was taking in water after hitting a large wave. The ship is said to be owned by Hua-yu Shipping, a Taiwanese company.
The Taiwan Coast Guard sent one ship, three boats and two helicopters to the rescue, and at the same time requested the support of the air force. China's Maritime Safety Administration also sent three rescue vessels in a joint cross-strait effort. However, when the rescue personnel reached the scene, only one seafarer, who had clung to life by sitting on a floating container, was found. A video clip of the rescue shows the seafarer shivering in level 7 wind amid turbulent waves.
The strong wind and waves swept the seafarer into the sea, but he was brought ashore. The seafarer subsequently tested positive for Covid-19 and remains quarantined in a Taiwanese military camp in Dongyin. The search for the missing seafarers continues.
---
Martina Li
Asia Correspondent