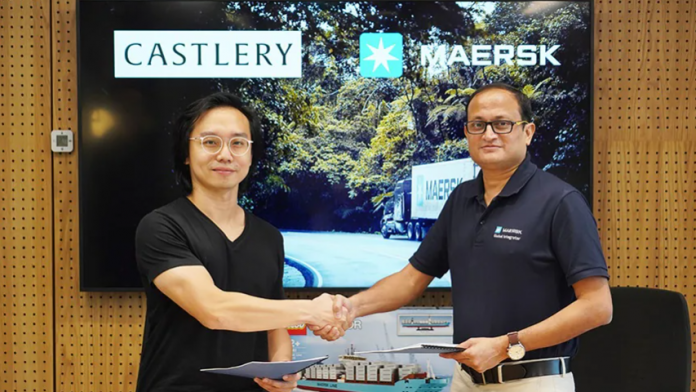 Maersk has entered into a partnership with Castlery, a Singaporean furniture retailer, for a multi-year global integrated logistics and fulfilment agreement.
Through the partnership, Castlery expects to reduce wait times for orders to one to two months from the industry average of three to six months.
As Castlery expands into international markets including Australia and the United States, which contributed to 80% of the firm's total revenue, Maersk's landside facilities and expertise in these markets will create additional values for Castlery to optimise time and cost savings at various points across the logistics and fulfilment chain, according to a statement.
"Partnering with an integrated logistics partner like Maersk for the long-term gives us an edge in being adaptable and flexible to navigate disruptions and ensure efficient supply chain management. Timely delivery is critical in a digital-first furniture business and we remain steadfast in our commitment to provide a seamless shopping experience for our customers in Singapore and the international markets,' said Declan Ee, co-founder of Castlery.com
In the partnership agreement, the Danish container giant will help Castlery scale its business in the United States across 50 metropolitan areas with secured ocean capacity, improved integration between freight and warehousing fulfilment efficiencies, and more transparent data.
"Maersk Singapore has successfully tapped into our global integrated logistics ecosystem to mount a solution that provides seamless omni-channel fulfilment and last mile delivery for Castlery's customers. This is in addition to long term ocean space commitments which in effect cuts out any unnecessary nodes that can put strain on Castlery's supply chains," commented Rupesh Jain, managing director of Maersk Thailand, Malaysia and Singapore.
Furthermore, Castlery is partnering with Maersk to further expand its warehouse capacity, with two more new warehouses in the US set to open by the end of the year. Globally, Castlery intends to increase its total warehouse capacity by five times, with Maersk as a key partner in this build out.