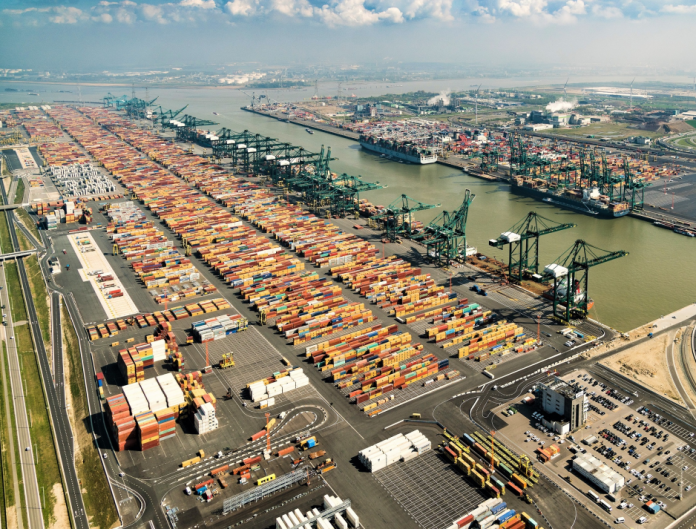 PSA Singapore has withdrawn a ban on carrying hydrogen peroxide through the port from Bangladesh and other countries.
The ban was imposed on 9 June, five days after the fatal fire and blast incident that occurred on 4 June at BM Container Depot in Chittagong which killed 49 and injured several hundred.
Following the imposition of the ban, the export of hydrogen peroxide from Bangladesh came to a halt as most of the consignments of hydrogen peroxide from Chittagong port are transported to their destinations through the port of Singapore.
While imposing the ban, the port of Singapore in a notice said following the recent fatal explosion on 4 June 2022 at one of the container facilities in Bangladesh, "we have observed a significant spike in the number of containers containing hydrogen peroxide being discharged in PSA Terminals".
PSA said hydrogen peroxide is an explosive precursor, controlled by Singapore Police Force (SPF). There is a limit to the quantity permitted by SPF for licensed storage in PSA Terminals. The spike has resulted in a rising stockpile of hydrogen peroxide in PSA yards.
"To keep this DG inventory level within the safety limit prescribed by the authorities, we need to take immediate measures to stop accepting hydrogen peroxide containers until the inventory level goes back to normal," added PSA.
By revoking the notice on 10 August, PSA said following the restriction on 9 June, the inventory level for hydrogen peroxide has been closely monitored and kept within safe levels.
"Acceptance of hydrogen peroxide (UN No.: 2014, 2015, 3149) has resumed for all shipments," pointed out PSA in a letter addressing all shipping lines.
---
Sharar Nayel
Asia Correspondent