Mitsui OSK Lines Ltd. (MOL) and the Australian energy company Origin Energy have signed a memorandum of understanding (MoU) for a joint study to build a supply chain of renewable energy-derived green ammonia.
The two partners will complete a feasibility study on marine transportation of ammonia, demand in Japan and Asia and developing a supply chain by December of this year.
Sydney-based Origin Energy is already pursuing projects related to green ammonia and hydrogen, including a green ammonia export project in Bell Bay of Tasmania, with the first cargo targeted for 2026.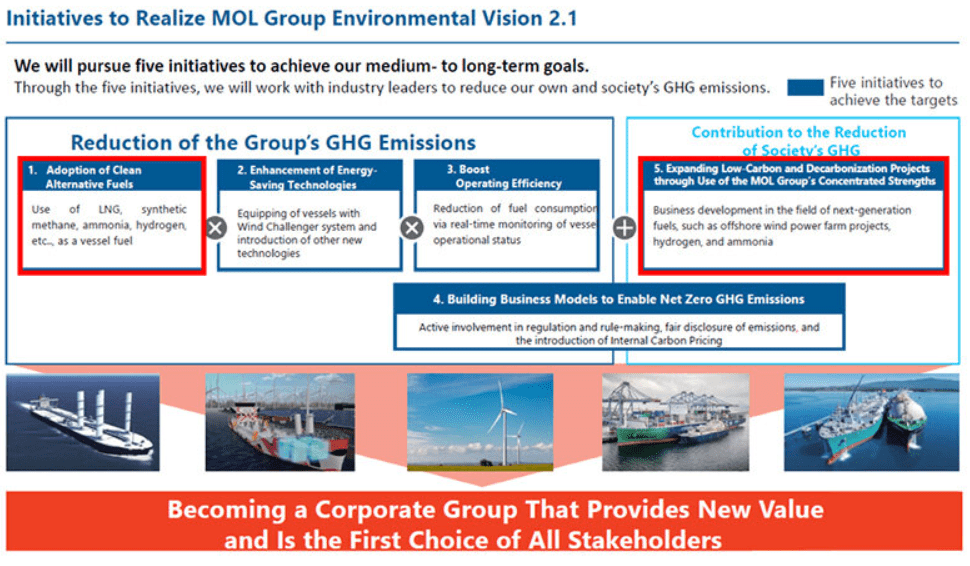 Green ammonia is considered a promising energy resource as it produces no carbon dioxide (CO2) during combustion. In addition, "ammonia is produced using a renewable energy source that emits no CO2 – can make a major contribution to reducing CO2 in the supply chain", according to the Japanese transport company MOL.
For these reasons, the next-generation energy resource is anticipated to help meet the Japanese government's target for achieving a carbon-neutral society by 2050.
The MOL Group also aims at net-zero greenhouse gas (GHG) emissions by 2050 in the "MOL Group Environmental Vision 2.1".