Three of the largest container shipping companies in the world, Hapag-Lloyd, MSC and CMA CGM have announced new rates from/to Europe and the Meditteranean, which will be effective from August and September.
Firstly, Hapag-Lloyd will implement an ocean tariff rate increase of US$800 per 20′ and 40′ standard container, including high cubes (HC), from the Middle East and Pakistan to the ports of Rotterdam and London Gateway in North Europe.
The new prices, taking effect on 1 September and valid until 14 September, will be as follows: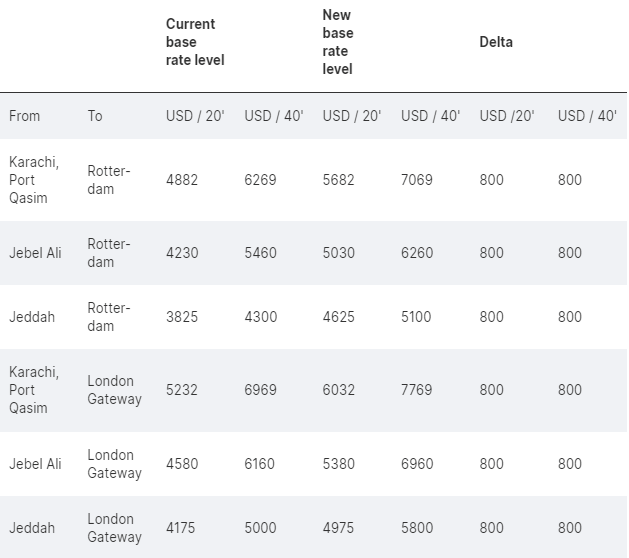 During the same period, the German carrier will impose an equal increase for the same type of cargo from the Indian Subcontinent to the above-mentioned destinations.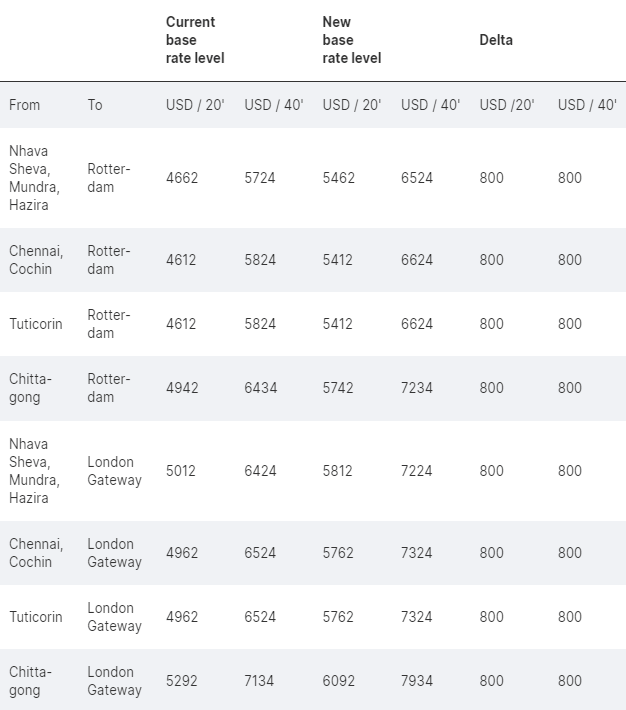 In the meantime, Hapag-Lloyd will apply another ocean tariff rate increase of US$500 from the Middle East and Pakistan to the Mediterranean. Hence, the new rates will be as follows: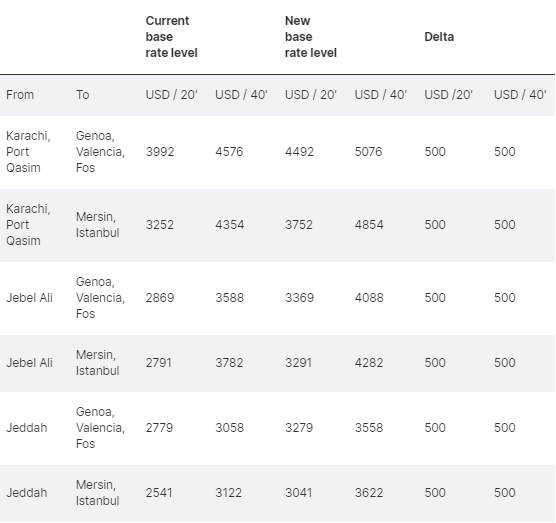 Furthermore, the Hamburg-based liner operator will set the following ocean tariff rate increase for general purpose containers, for sailings from the Indian Subcontinent to the Mediterranean that will also be effective for the first two weeks of September.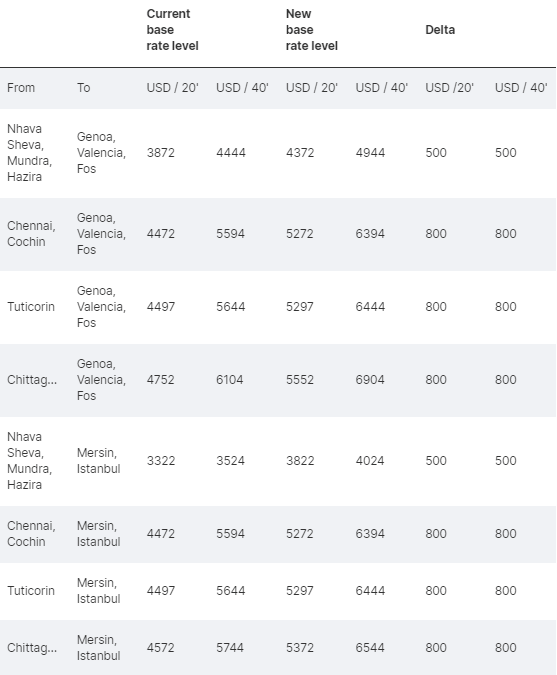 Applicable from 17 August, a new increase will also be implemented by Hapag-Lloyd for dry and reefer containers travelling from Australia and New Zealand to all destinations in Europe.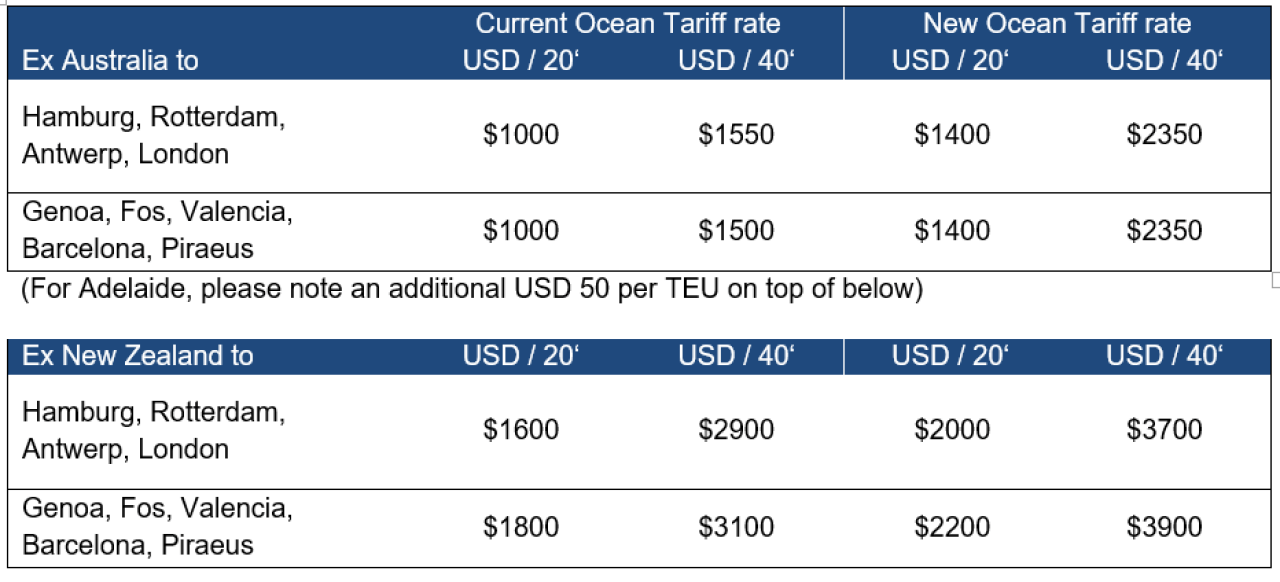 standard containers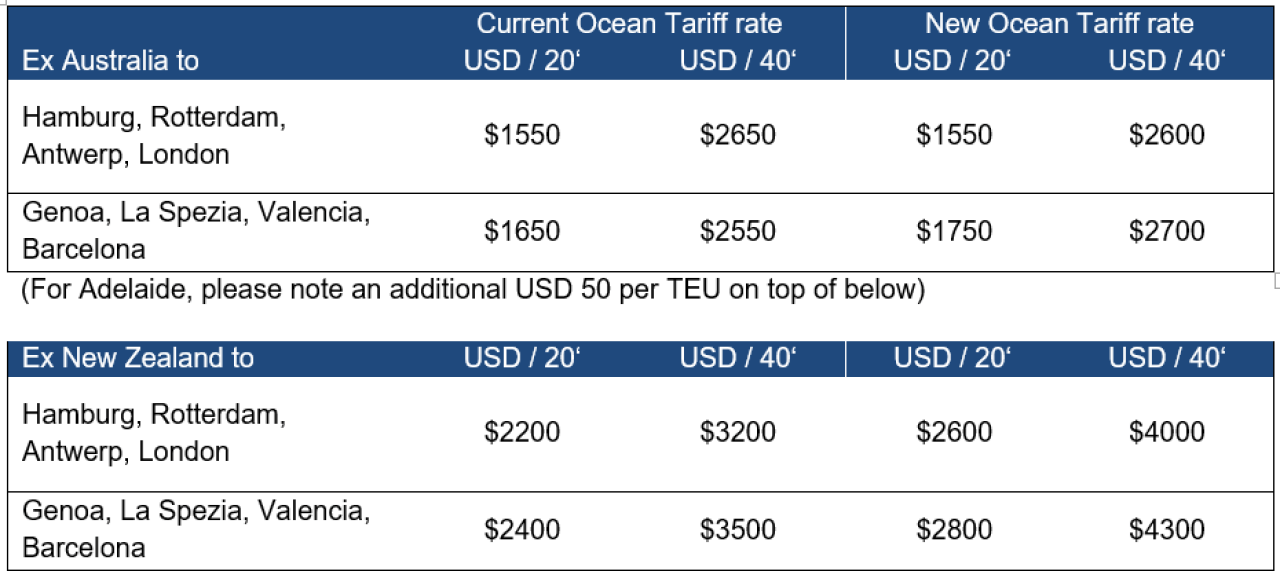 reefer containersMoreover, the Swiss container line MSC will push up its Freight All Kind (FAK) rates for the trade between European ports in Antwerp and La Spezia and Australia/New Zealand.
Starting on 11 September, the updated prices will be: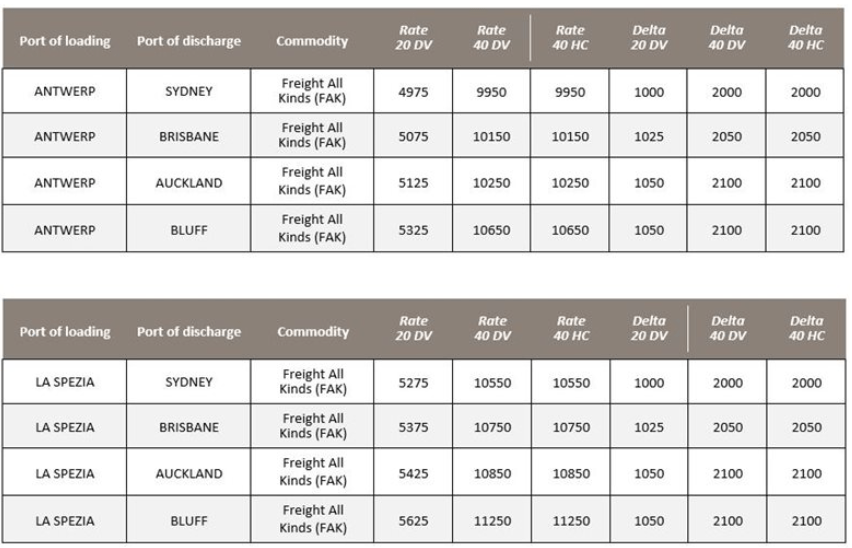 All the above prices are in US$.Furthermore, the Geneva-based carrier will introduce the following FAK rate increase for sailings from the ports of Antwerp and La Spezia to the US, Canada and Mexico West Coast, which will begin on 1 September.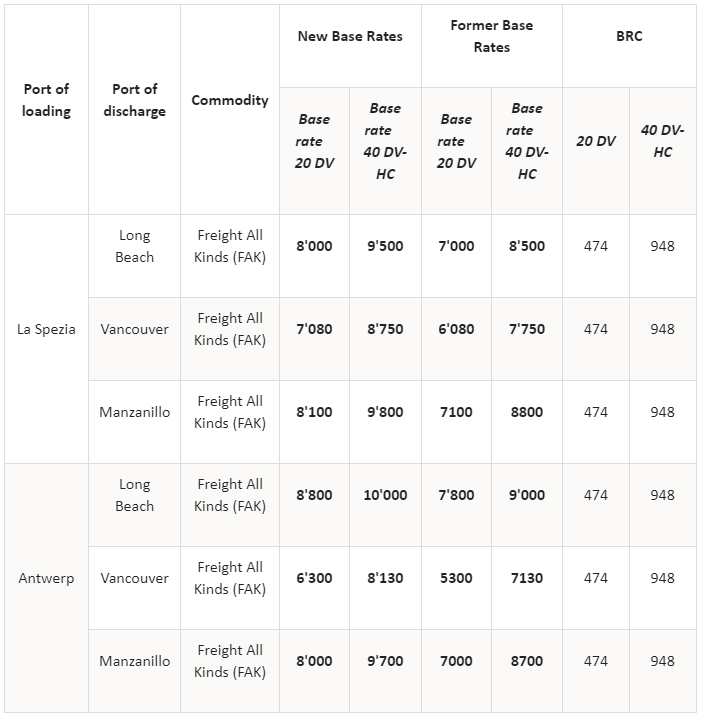 On the same date, CMA CGM will raise its FAK rates from North Europe, Baltic, Scandinavia, West Mediterranean, Adriatic and the Black Sea to all ports of West Africa for standard containers, reefer boxes and HC, as follows: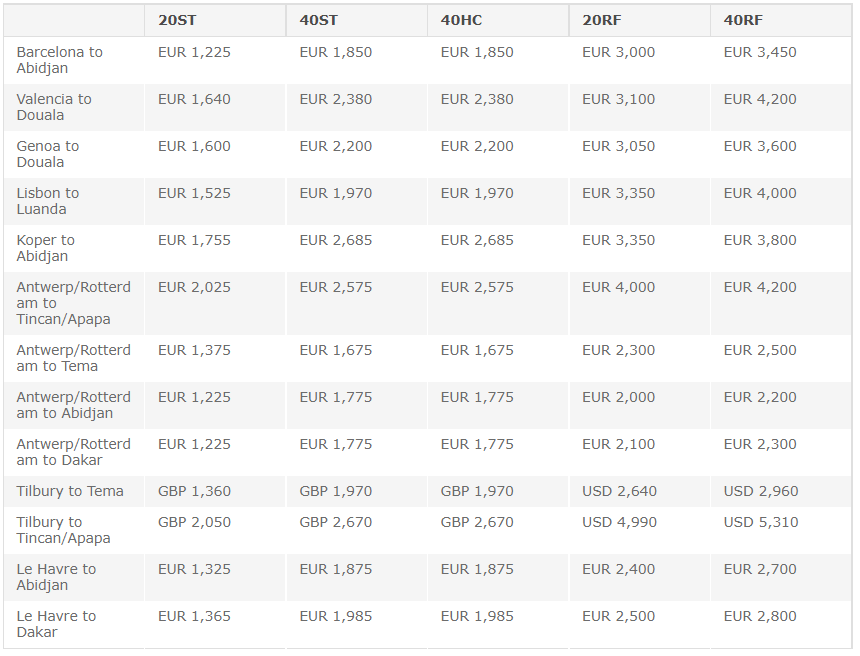 Lastly, the Marseille-based container shipping company will impose an overweight surcharge (OWS) of US$500 per TEU over 21 tons (container gross weight). This surcharge will be applicable from North Europe, Scandinavia, Poland and the Baltic to East Africa and will be effective from 1 September.