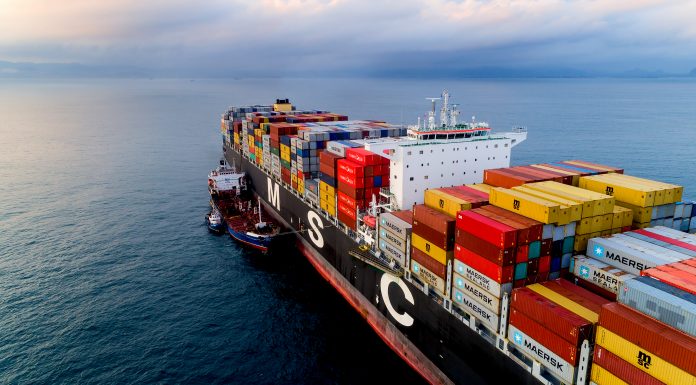 Chinese manufacturer China International Marine Containers (CIMC) has reportedly confirmed a new order from MSC for ten LNG dual-fuel container vessels with a capacity of 11,500 TEUs.
According to a CIMC statement, Zhoushan Changhong International Shipyard, in which CIMC is a shareholder, will build the container ships, which will be designed by CIMC ORIC.
Moreover, CIMC noted that the newbuildings will be ready to operate with ammonia.
MSC is expected to receive the new boxships in 2025 and 2026. The amount of money MSC will spend on the new container ships is not yet known, but according to reports, the Swiss/Italian shipping giant is estimated to pay around US$120 million per ship, translating to US$1.2 billion for the entire order.