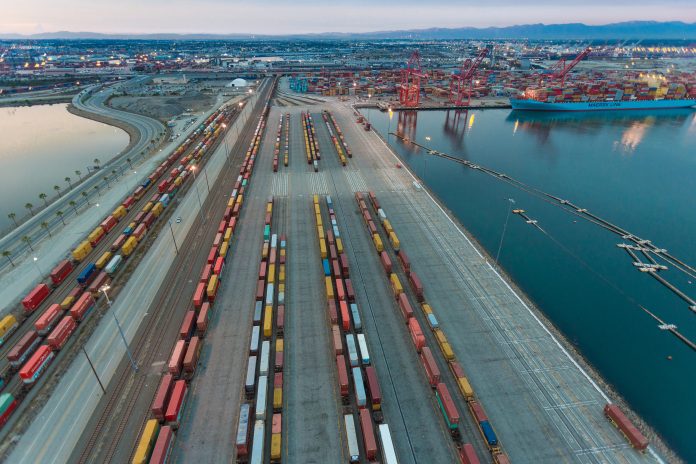 The Port of Long Beach (POLB) has published an update on the planned Pier B On-Dock Rail Support Facility, according to which the locomotive facility is set to be finished in 2025.
The new facility is expected to significantly enhance refueling capacity and provide additional options for building longer trains, while more tracks will be added to Pier B, as construction progresses.
The full project is scheduled to be completed in 2032, according to the Californian port's update.
POLB said the new facility is the centerpiece of its rail capital improvement programme. The port expects the new facility to shift more cargo to "on-dock rail," where containers are taken to and from marine terminals by trains.
"Moving cargo by on-dock rail is cleaner and more efficient, as it reduces truck traffic. No cargo trucks would visit the facility. Instead, smaller train segments will be brought to the facility and joined together into a full-sized train," explained a port official.
The Pier B On-Dock Rail Support Facility project team will update the public on the status of the Port of Long Beach project during a virtual community meeting on 1 March.