Staff at Ningbo Meishan Island International Container Terminal (MSICT), which has been closed for the seventh straight day as of 17 August, told Container News that they hope the terminal can resume normal operations on 1 September.
The terminal stopped operations from 3:30 am local time on 11 August, after a worker tested positive for Covid-19.
MSICT staff said that the backlog is less severe than in Yantian in June, as many liner operators have diverted ships to other terminals in Ningbo port or are skipping Ningbo.
Calls to Chinese ship agency PENAVICO indicated that the situation in MSICT may improve by the end of the month.
In an updated customer advisory on 16 August, Maersk Line said that a few vessels which call MSICT have started to move to other terminals in Ningbo port.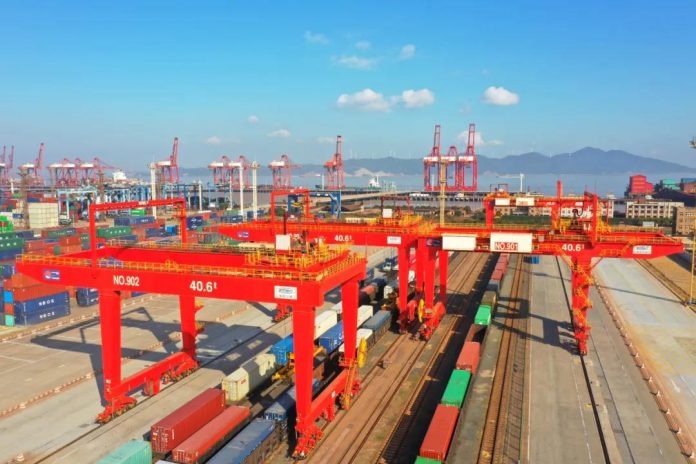 Vessels operated by the Danish carrier and its 2M alliance partner, MSC, mainly call Ningbo Beilun Container Terminal Phase 4, which has a two-day waiting time.
Ships plying the Asia-West Africa service call Ningbo-Zhoushan Yongzhou Terminal which has a waiting time of two days.
Other Ningbo-Zhoushan port's terminals are operating normally.
Additionally, ships on Maersk Line's AC6 Asia- South America service will skip calls at Ningbo.
Moreover, Ocean Network Express (ONE) said that its main terminals in Ningbo-Zhoushan port are Ningbo Beilun International Container Terminal and Ningbo Daxie International Terminal. There is thus, no immediate impact on the company's operations.
However, the Singaporean box line said, "some vessels originally planned to call MSICT may move their calls to other terminals which in turn may impact upon our operations in the future."