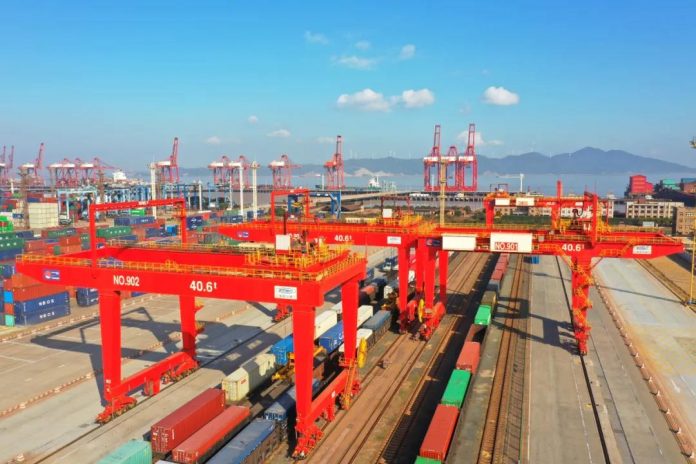 Ningbo Zhoushan port has moved container volumes of more than 31.08 million TEUs from 1 January to 27 November 2022, reaching the total box throughput of the last year.

According to the major Chinese container port, since the beginning of this year, the port has overcome the impact of adverse factors such as the spread of the global epidemic, the uncertainty caused by the conflict between Russia and Ukraine, the continued slowdown of the global economy, and the weakening of demand in the European and American markets.
The port said it has taken the opportunity of accelerating the construction of a "world-class strong port" to promote the steady progress of container transportation production and achieve significant development.
Ningbo Zhoushan port studied and introduced 18 measures in order to ensure smooth operation and 46 specific measures for steady progress and quality improvement, weaving dense routes, increasing space to smooth the sea route, increasing the number of trains, encrypted flights to smooth the railway, quickly issuing vouchers, unblocking points to smooth the 'land', effectively ensuring the smooth and efficient flow of freight and the safety and stability of the industrial chain and supply chain, and achieving the goal of "epidemic prevention and production stability".
By the end of October, the number of container routes in the Chinese port had stabilized at more than 300, the number of sea-rail intermodal trains had increased to 22 and the volume of sea-rail intermodal transport increased by 25% year-on-year.