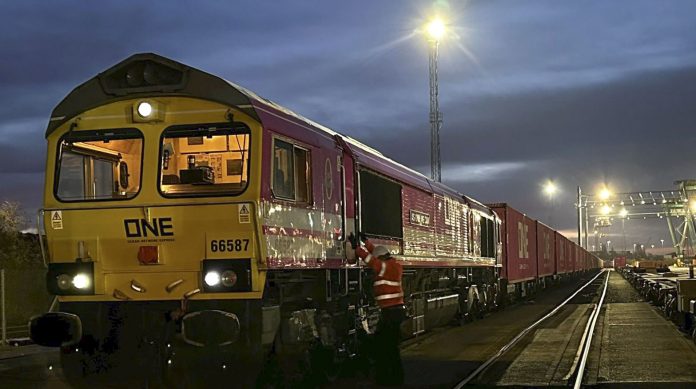 Ocean Network Express (ONE) has purchased GD+ fuel to cover 100% of the fuel volume required for the new intra-UK service of Freightliner from Southampton to Crewe.
The first service started its journey on 17 January 2023 and after Crewe, the train was going to continue its rotation to Freightliner Coatbridge terminal in Scotland, using an electric locomotive, making this one of the greenest rail freight routes in UK Rail.
GD+ is a type of Hydrotreated Vegetable Oil (HVO) and can be used as a diesel replacement. This drop-in fuel is made entirely from waste and residue oils and is defined as renewable, environmentally friendly, biodegradable, and sustainable.
Moreover, its supply chain is traceable and independently verified, which is a prerequisite for both ONE and Freightliner. GD+ generates significantly lower CO₂e emissions compared to diesel. Apart from the significant CO₂e savings, particulate matter, nitrogen oxides (NOx), and methane (CH4) are also reduced.
Also, the train's CO2e emission savings during its 700km journey are approximately 80%, with 70% of emissions avoided utilising electricity and 92% reduced by running on GD+ when compared to diesel.
With only 38% of the UK's rail network electrified, adopting alternative fuels could be a quick and effective transition to drastically reduce the country's emissions, said Freightliner in an announcement.
"This is an exciting and significant step forward in delivering impactful environmental benefits for the UK rail freight industry, and we are delighted to be partnering with ONE to make this happen," commented Andrew Daly, chief commercial officer for Freightliner.