Ocean Network Express (ONE) has announced that the 4,888TEU NYK Delphinus has experienced a fire in the engine room on 14 May, which now is under control.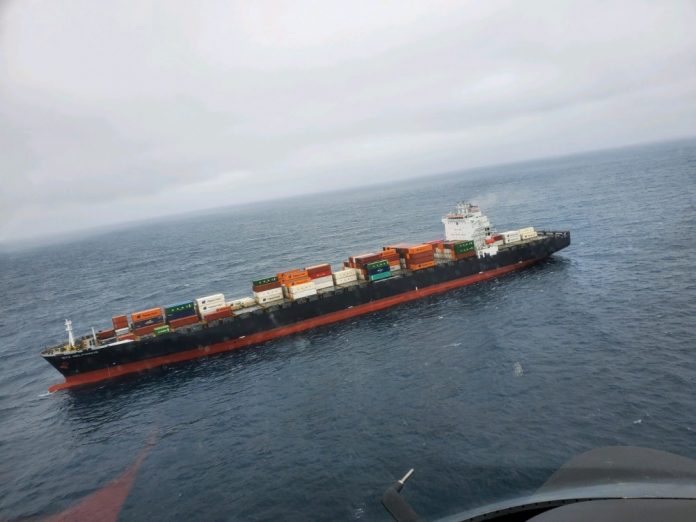 The vessel, serving in ONE's Atlantic 5 (AL5) service, is now on the West Coast of the United States and was awaiting berth at the Port of Oakland, while its last port of call was Vancouver, said ONE in its announcement.
The Unified Command is co-ordinating the safe transit of the container ship 80 miles southwest of Big Sur to the Port of Oakland, confirmed the US Coast Guard, which said that the NYK Delphinus crew reported a continuous decrease in the temperature of the engine room's surrounding bulkheads Sunday morning.
"NYK Delphinus contacted Coast Guard Sector San Francisco watchstanders at 4:54 a.m., Friday, reporting an engine fire aboard the ship with 24 people on board approximately 50 miles west off the coast of Monterey," reported USCG.
Courtesy: USCG
"No signs of smoke have been observed and all decks above the engine room are now accessible and have been fully ventilated," added USCG.
All the crew members are safe, while there is currently no information available regarding cargo damage or losses. Additionally, there is no oil leakage reported and investigations are ongoing.
The Singaporean container carrier said it is in close co-operation with all relevant authorities and will continue to provide updates as this situation progresses.