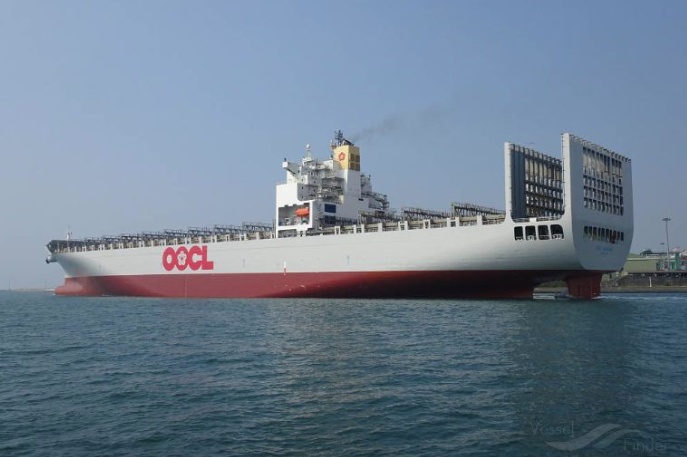 OOCL Shanghai / Source: Vessel Finder
Orient Overseas Container Line (OOCL) on 3 October clarified that a fire did not break out on one of its ships off the Japanese mainland on 1 October.
Media initially reported that the crew on the 1999-built 5,770 TEU OOCL Shanghai extinguished a fire in the engine room of the vessel as it sailed from Yokohama to Osaka.
The company said that the incident was actually a malfunctioning auxiliary blower on the OOCL Shanghai.
COSCO-owned ocean carrier stated, "The auxiliary blower was repaired by the ship's crew on the same day and the voyage resumed. There was no crew injured, cargo damaged, marine pollution, or significant schedule delay."
The statement added that OOCL Shanghai is in good condition and had passed a Port State Control inspection in Osaka on 3 October, without any deficiencies recorded.
---
Martina Li
Asia Correspondent
Container News