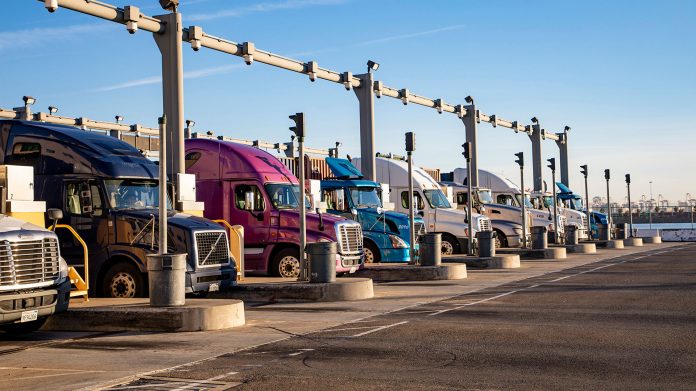 Renault Group, Volvo Group and CMA CGM Group join forces to address the growing need for decarbonised and efficient logistics with an all-new generation of electric vans.
Renault and Volvo have created a new company managing the development of an all-new generation of electric vans and look forward to the French transportation company joining the new firm, while the two auto manufacturers will continue to seek for new investors and partners.
The new company will launch an entirely new line of fully electric and software-defined vehicles with the production set to begin in 2026.
Depending on the completion of all regulatory approval processes, the joint venture is expected to begin operations in early 2024. The subsequent entry of CMA CGM into the company is also dependent on the completion of the regulatory approval process.
The future firm will be based in France and will operate under its own corporate identity.
Each vehicle will be constructed on a revolutionary completely electric LCV skateboard platform that will provide high modularity for many body types at a low cost while still achieving safety standards.
Adopting the new Software Defined Vehicle architecture, the vehicle onboard unprecedent capabilities to monitor the delivery activity and user business performance, reducing by 30% the global cost of usage for the logistic players.
Furthermore, the connected services provided by software-defined vehicle technology will provide customers with up-to-date vehicles. The van itself will provide exceptional capacity for urban mobility, great polyvalence for tailor-made solutions, and various battery capacities, including an unprecedented 800V feature for vans.
"As a leader in transport and logistics, the CMA CGM Group is proud to join forces with a major European carmaker and a leading global truck maker, Renault Group and Volvo Group, to create this new company of electric vans. This is a comprehensive and innovative partnership: not only are we investing in this project, but we will also bring our know-how and expertise to ensure inbound and outbound logistics, while some of these vehicles could ultimately be used to decarbonize our fleet. Through this new investment by our PULSE Fund in electric mobility, we are pursuing our commitment to accelerate the decarbonization of our activity and our sector," commented Rodolphe Saadé, chairman and CEO of the CMA CGM Group.
Volvo Group and Renault Group have been collaborating on light commercial vehicles for over 35 years, as seen by the distribution of the Renault Master and Trafic commercial vehicles in both networks.
Sources: Container News