The Port of Los Angeles has achieved an all-time record for container volumes in a single month, processing more than 1 million TEU in May, which represents an outstanding 74% increase compared with the same month last year.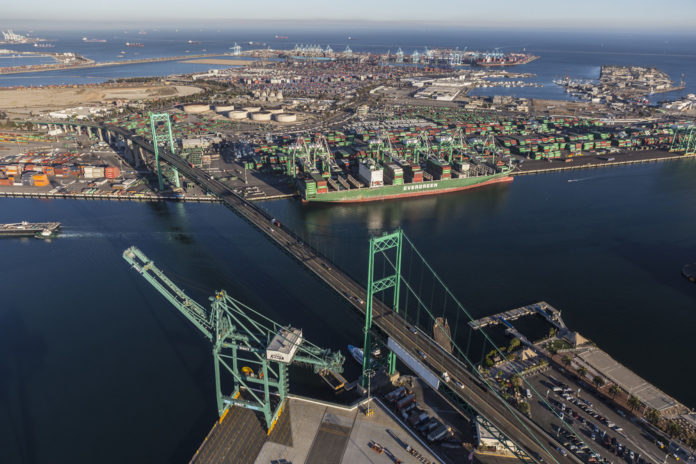 The Port of LA handled 1,012,048 TEU last month, which was the busiest month ever in the port's 114-year history, the 10th consecutive month of year-over-year increases and the first time a Western Hemisphere port has handled more than 1 million TEU in a month.
"The historic level of cargo that we're managing reflects our commitment to reach new heights by working with our partners to further enhance our productivity, throughput and velocity," commented Port of Los Angeles Executive Director, Gene Seroka.
In the meantime, the Port of Los Angeles set another Western Hemisphere record last week, moving more than 10 million TEU in a 12-month period that will end on 30 June.
In particular, loaded exports of the Port of Los Angeles in May increased 5.3% to 109,886TEU compared to the same period last year, while empty containers climbed to 366,448 TEU, a jump of 114% compared to last year due to the heavy demand in Asia. It was the most empties ever processed in a month at the major Californian port.