In September 2022, the total container throughput increased by 8.2%, compared to the same month last year, at the Port of Melbourne, which handled a total of 287,350 TEUs.
Additionally, the Australian port's container volume from January to September 2022 has increased by 7.3%, according to the port's data.
Last month's full overseas imports are up 10.8% from September 2021, while full overseas exports are up 8.7%. At the same time, total empty container movements were 4.3% higher than in September 2021.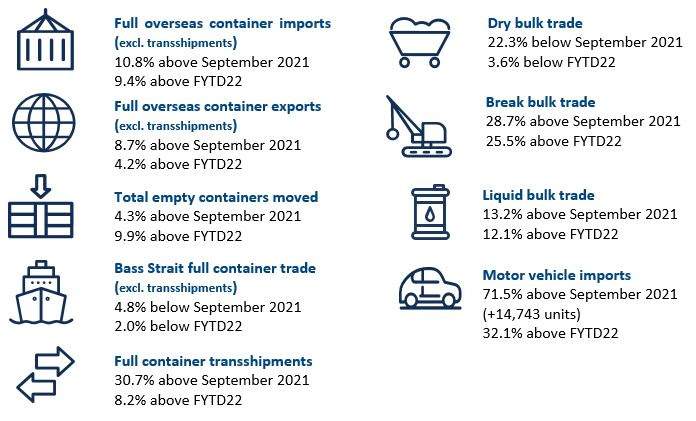 According to the Port of Melbourne, congestion and some delays remain, but the reliability of the timetable continues to improve.
"Container freight rates have continued to decline throughout September, although they remain above pre-pandemic levels," said the port in a statement.