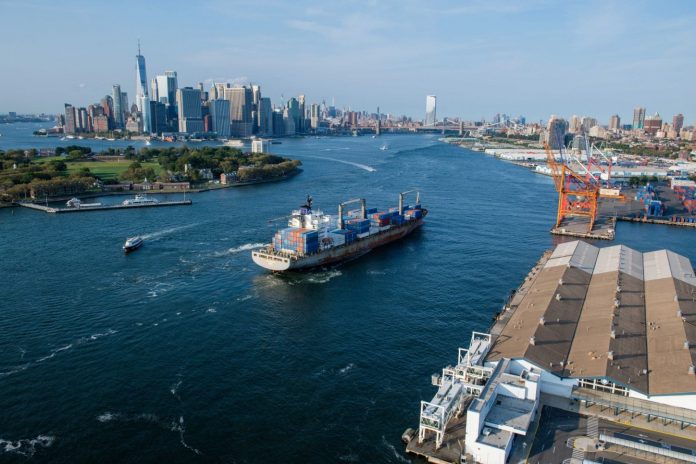 The Port of New York and New Jersey was the busiest port in the United States in July, moving 725,479 TEUs, the highest monthly total since October 2022, and taking the port's year-through July total to 4,465,823 TEUs.
The monthly result represents a 6.5% reduction from July 2022, when the port handled 776,167 TEUs.
Moreover, TEU imports fell by 7.7% in July compared to July 2022, totalling 372,139 TEUs and imported cargoes totalled 2,269,635 TEUs from January to July, translating to a 22.2% decline from the same period in 2022.
In July, exports grew by 4.6% over the previous year with 100,195 TEUs. From January through July, the Port of New York and New Jersey reported exports of 751,527 TEUs, a 1.3% year-over-year drop.
In addition, rail volume fell by 10.3% from the same month last year, totalling 55,069 containers. Rail volume declined 12.8% from January to July compared to 2022.
Sources: Container News