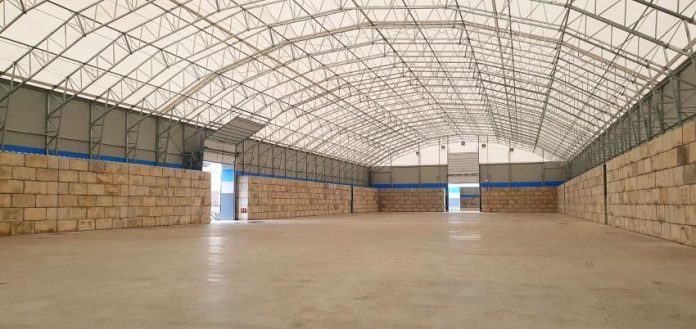 Two modern covered warehouses with a total area of 10,000 m² were put into operation in February in the territory of the company Rīgas Centrālais Termināls (RCT) of the Port of Riga in Latvia.
These warehouses will be able to store up to 48,000 tonnes of bulk cargo, such as grain or wood pellets, as well as general cargo that require storing in closed-type warehouses.
According to the port, Rīgas Centrālais Termināls is one of the oldest and biggest stevedoring companies in the Port of Riga, working in the historic area of Export Port, with a freight fleet that was primarily made up of coal cargo until 2019.
"Along with the increase of demand last year, we were able to start construction of new infrastructure facilities in the area of the terminal," stated Jūlija Bērziņa, a member of the Board of RCT, adding that the total area of the terminal's closed warehouses currently available to customers has increased by 25%.