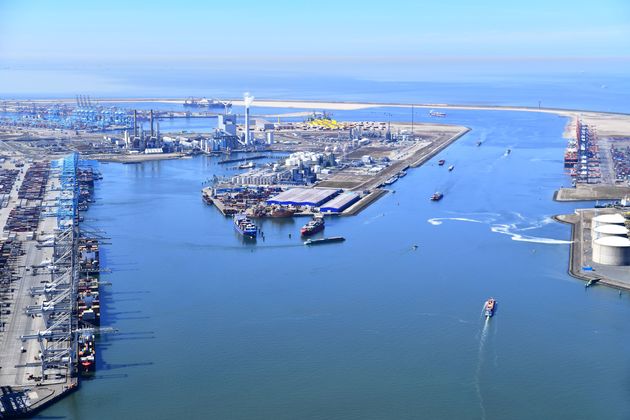 In the first months of 2022, the container sector decreased by 8.6% in total weight and by 4.4% in TEU volumes at the port of Rotterdam, the busiest box port in Europe, which handled 5,752,000 TEUs from January to September 2022.
According to the port, due to the war in Ukraine, container traffic between Russia and Rotterdam has almost come to a standstill and that has impacted significantly container figures of the Dutch port, as around 8% of its container traffic was related to Russia in the past few years.
Container logistics continue to be hampered by disruptions at the Port of Rotterdam. "This is because many ships do not arrive on schedule and due to the high utilisation of terminal capacity, the reduction in volume leads to logistical problems that are gradually decreasing," explained port officials.
The major container port in Europe argues that although the macroeconomic climate does not look promising, transshipment volumes for 2022 are expected to be at the same level as last year.
Allard Castelein, CEO of the Port of Rotterdam Authority, said, "The total volume makes it seem as if it is business as usual in the port, but the big changes, especially with respect to LNG and coal, indicate that the energy landscape has changed dramatically. With the high energy prices the energy-intensive chemical industry in particular is going through hard times."
He added, "A faster energy transition makes us less dependent on geopolitical developments in the long term. In the short term, we have to do all we can to retain the chemical industry that is so important to our society."
Port of Rotterdam's throughput of iron and scrap decreased steeply (-17.9%), as did the throughput of agribulk (-14.8). Coal volume increased (+24.8%), primarily as more coal was used in power plants. Other bulk, such as raw materials and building materials, also increased sharply (+22.6%), while the throughput of dry bulk increased by 2.9% in total.
For liquid bulk, the growth reached 3.9%. The volume of mineral oil products fell (-13.1%), especially due to lower fuel oil supply from Russia, but other freight volumes increased: more crude oil (+5.4%) and more other liquid bulk (+18.4%) were handled.
The growth of LNG volume was very strong (+73.8%), while much more LNG is supplied from the United States and other countries to replace Russian natural gas, which previously was piped to Northwestern Europe.