Port of Savannah in Georgia, US moved approximately 395,000 TEUs in the previous month, marking Georgia Ports Authority's (GPA's) second-busiest February on record following 2022 when it carried 460,400 TEUs.
The port saw its box volumes drop compared with January numbers, when Savannah moved 421,714 TEUs.
"Inflation, increasing interest rates, and high storage supplies are all contributing reasons for the cargo trade downturn," commented a port official.
GPA noted it has handled 3.8 million TEUs for the fiscal year to date through February. Additionally, with more than 2 million TEUs, the Port of Savannah handled 11.4% of the country's loaded foreign cargo in the Fiscal Year 2023 through December.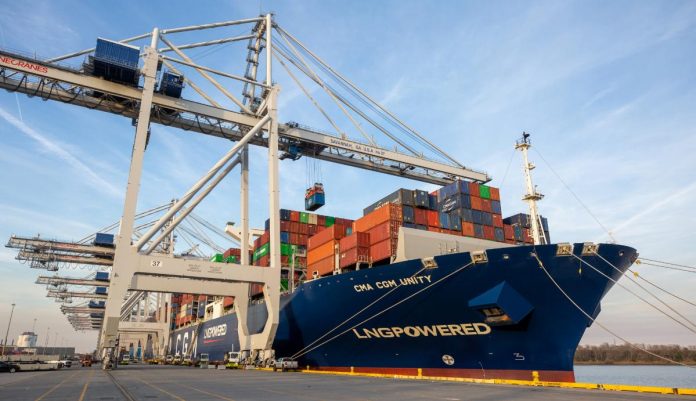 According to the most recent data from transportation data provider PIERS, the Georgia Ports Authority now processes one out of every 8.8 loaded TEUs in the United States, representing its greatest national market share ever.
GPA's share of the US container trade constituted an increase of 0.7%, equating to nearly 120,000 TEUs more than it would have moved at its previous market share.
"Our global economy is facing headwinds, but Georgia's deepwater ports continue to deliver dependable performance to keep business thriving," said GPA executive director Griff Lynch, adding that "As the nation's top gateway for American farm and factory exports, the Port of Savannah serves as a hub for global commerce, linking every major ocean carrier calling the US East Coast with superior connections to road and rail."