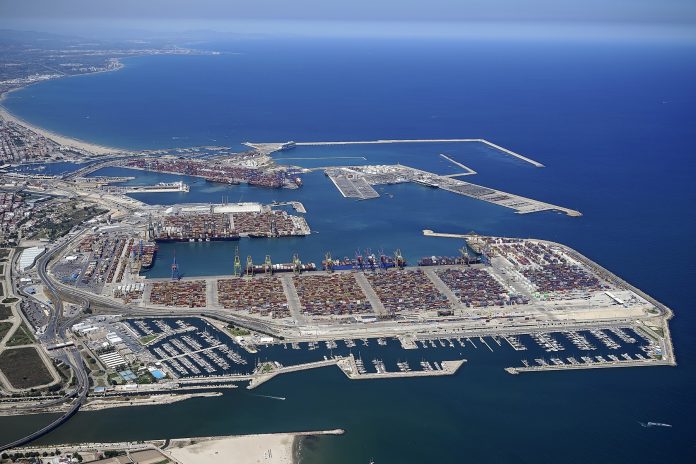 The board of directors of the Port Authority of Valencia (PAV) has approved the construction Project for the container quay of the north extension of the Spanish port, with a base budget of more than US$570 million of public investment.
MSC's port subsidiary, Terminal Investment Limited (TIL) will add over US$1 billion to the budget and will be responsible for the construction and operation, under an administrative concession, of the new container terminal.
The project is an initiative that will involve a combination of public and private investments of over US$1,6 billion to provide Valencia with a sustainable and modern container terminal, where the electricity will come from 100% renewable sources, which will allow the supply of electricity to ships in port and will have a clear commitment to the railway.
The purpose of this new terminal is to reinforce Valenciaport's position in the Mediterranean and its work as a tractor company at the service of Spanish economic activity.
The new box terminal is expected to have a surface area of around 1,370,000 m² and 1,970 metres of berthing line, with a capacity to hold 5 million containers.
As stated by Valencia port, in environmental terms, the new container terminal will be a smoke-free space, as it will minimise CO2 emissions by supplying electricity to cranes and yard machinery, and to container ships that will connect their engines to the electricity grid during their stay in the port.
The project presented by TIL/MSC to Valenciaport includes the electrification of 98% of the driving components and installations of the terminal. In addition, 100% of the electricity will come from renewable sources, which in turn will imply a 98% reduction in CO2 emissions.
Additionally, in this line, automation, the use of advanced traffic prediction systems, the design of the buildings with energy efficiency criteria and the external lighting system with LED-type luminaires will minimise energy consumption.
Furthermore, TIL aims to develop a railway terminal equipped with six 1,000-metre-long tracks, with the capacity to move 305,000 TEUs per year by rail.