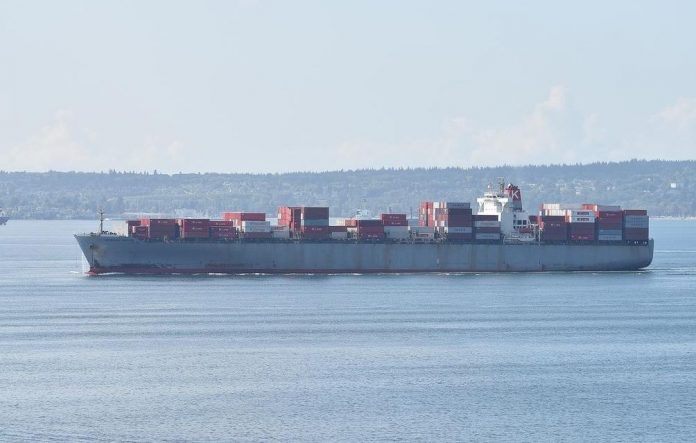 Greek tonnage provider Euroseas has sold a 2001-built Panamax container ship for recycling, joining Evergreen Marine Corporation and Shreyas Shipping & Logistics, which offloaded ships for demolition earlier this month.
Singapore-based Star Asia Shipbroking said in its latest report that the Aristides Pittas-led Euroseas had sold the 5,610 TEU Akinada Bridge for a firm US$14.25 million, or $596/ldt, due to the good quality of the vessel, which is expected to be scrapped in Gadani, Pakistan. Shipping data indicates that Akinada Bridge had recently completed a charter to ZIM Lines, which deployed the vessel to a Transpacific route.
Star Asia expects more container ships to be sold for recycling, anticipating container freight rates to fall by 20% to 30% within the first half of 2023 as the market continues to come off historical highs.
Cash buyer Global Marketing Systems, in its latest report released on 27 December, echoed similar sentiments, "Dry bulk and containers have had outstanding years, with minimal scrapping seen in both sectors during the first half of the year. As such, moving into 2023, we do expect to see more vessels enter the market for recycling from each of these sectors, especially as freight rates have cooled off considerably towards the end of this year."
Drewry's senior manager for container research, Simon Heaney, told Container News that Drewry expects demolitions to become one of the capacity levers that carriers and ship owners will pull to try and rebalance the market. Drewry predicts that scrapping would total around 600,000 TEU in 2023.
Heaney said, "However, despite this being close to record levels, because orderbook deliveries are so heavy next year and demand is stalling, we do not think the market will be able to avoid overcapacity."
---
Martina Li
Asia Correspondent