An incident in the automated area of the Ports of Auckland (POAL) has forced New Zealand's port to temporarily expand manual operations at the container terminal and reduce the scale of automated operations.
The container terminal is now being reconfigured for increased manual operations, according to a statement.
At around 03:00 on 17 June, a software fault resulted in a container which was being carried by an automated straddle, hitting a stacked container.
Ports of Auckland has confirmed that "at no stage were any people at risk thanks to the geofence safety system in the automated terminal."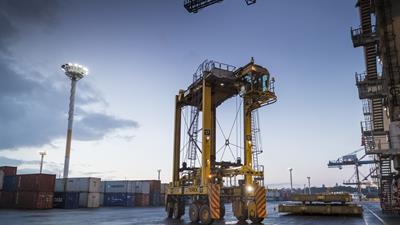 As POAL believes that under different circumstances there could be a safety risk, the automated operations in the port area will be suspended until "that risk has been fully investigated and any necessary safety controls put in place."
Ports of Auckland cannot estimate the time they will need to restore the automated operations. However, the scale of the port's manual operation will be increased, according to an announcement, until automated operations can return to normal.
"The smaller automated area will still allow us to continue with system development and any necessary safety checks," said POAL in a statement.