Port of Long Beach (POLB) reported a decline in volumes during March, nearly one-third from the same month last year. Retailers continue to clear warehouses and shippers shuffle routes from the West Coast to seaports on the East and Gulf coasts, according to the port's statement.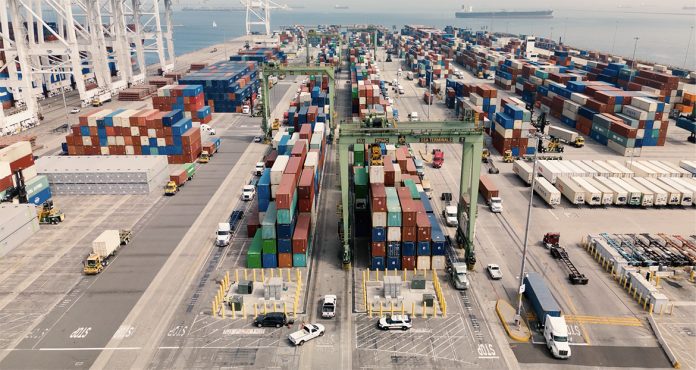 In particular, dockworkers and terminal operators moved 603,878 TEUs last month, down 30% from March 2022, which was the port's busiest March on record.
Additionally, imports decreased by 34.7% to 279,148 TEUs while exports increased by 16.9% to 133,512 TEUs. Empty containers moved through the Port declined 40.5% to 191,218 TEUs.
"Warehouses remain full and fewer cargo containers are crossing the docks because consumer spending remains slow," said executive director of Port of Long Beach, Mario Cordero.
Economists say financial markets are starting to stabilise following fears of a banking crisis in March.
The port has moved 1,721,326 TEUs during the first quarter of 2023, down 30% from the same period in 2022.