South Carolina Ports (SC Ports) has announced a record May for container movement in the Port of Charleston, marking the third consecutive month of record volumes.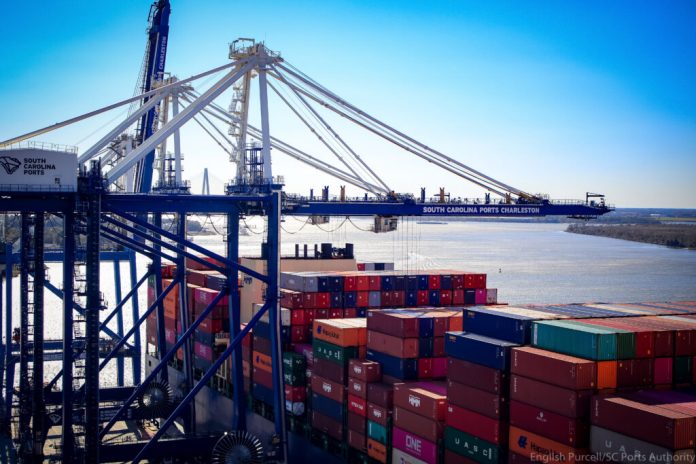 SC Ports had its strongest May ever for containers, moving 230,870TEU across Wando Welch Terminal, North Charleston Terminal and Hugh K. Leatherman Terminal, which represents a 36% increase from a year ago as cargo continues to boom globally.
Port of Charleston's record volume follow the announcement for record container movement in another major US box hub. The Port of Long Beach (POLB) has also reported record volumes in May when it handled more than 900,000TEU for the first time in its 110-year history.
SC Ports has handled nearly 2.32 million TEU thus far in the fiscal year 2021, from July 1 through May 31, up 6.85% from the year prior.
While the strong comparisons are aided by low volumes in May 2020 due to the pandemic, SC Ports' volumes consistently show a rebound in the booming Southeast market.
"Mega retailers and advanced manufacturers continue to drive volumes at the Port of Charleston," said SC Ports in its announcement.
SC Ports President and CEO Jim Newsome, noted that "SC Ports also welcomed the CMA CGM MARCO POLO in May, marking the largest container ship to ever call the East Coast and signifying the importance of our ongoing infrastructure investments."
He added, "We achieved 52 feet of depth in front of Wando Welch Terminal last month, putting Charleston on track to have the deepest harbor on the East Coast in 2022."