"We are seeing some worrying signs in Europe, such as lockdowns in France and now Germany, but we have not seen any negative variance in the volume we are receiving from customers, which is a very encouraging sign"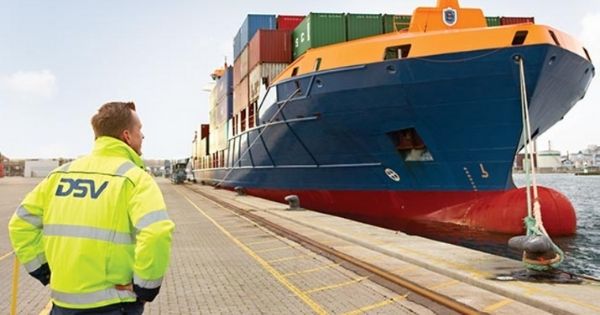 Strong demand and high freight rates for air cargo and container shipping in the third quarter boosted DSV Panalpina's earnings, and CEO Jens Bjørn Andersen said on Thursday that market power The ongoing school is "encouraging" despite the increase in COVID-19 infection across Europe. "We are seeing some worrying signs in Europe, such as lockdowns in France and now Germany, but we have not seen any negative variance in the volume we are receiving from customers, which is a very encouraging sign," Andersen told JOC.com. "There was a continued improvement in the third quarter, and we are expecting a continuation going into Q4."
DSV reported strong operating results across its businesses in Q3. Pre-interest income and tax (EBIT) was USD 428 million, up 59.4% y-o-y, while total revenue of USD 4.4 billion, up 19.3%.
It's a similarly good result over the nine months, with EBIT from January to September up nearly 45% year-on-year to just over USD 1 billion on revenue up 33% to USD 13.23 billion. The only negative figure was net profit for nine months, down 6% to USD 480 million due to "restructuring costs", the forwarder said.
DSV's positive results follow Kuehne + Nagel, the European-based forwarder, which last week also reported a significant improvement in its air and sea business operations, despite the company Switzerland is unable to completely eliminate the barrier to first-half income caused by the COVID-19 pandemic.
The driving force behind DSV's improvement in Q3 was the aviation and sea segment, where EBIT increased 71% to USD 313 million and revenue increased by nearly 35% to USD 2.8 billion. DSV saw sea freight volume in the third quarter increased 9% year-on-year to 568,000 TEUs, while air freight volume increased 4% to 300,000 tonnes.
Air transport is not balanced by supply and demand
During the January-September period, the airline and sea EBIT grew 61.7% to USD 821 million, while revenue increased 70% to USD 8.4 billion. The result is a combination of strong gross margins per shipment from both air and sea, the synergy of Panalpina integration and savings from COVID-19.
Andersen said the air transport market is still significantly impacted by the COVID-19 crisis, with market volume still 15 to 20 percent lower than last year and 20 percent lower overall available capacity levels before Corona virus. With demand for air transport exceeding existing capacity, freight rates still rise.
"Rates are extremely high, and some customers are reluctant to use air freight, but we do expect a continuation of the demand in the fourth quarter," Andersen said. "I am happy we have access to the Panalpina air freight network, which we are growing. It may not be as busy as normal in the peak season, but it will be an improvement on what we currently see".
DSV this week acquired e-commerce specialist Prime Cargo, and Andersen said the plan was to use its capabilities in the online shopping sector as a template that will be rolled out across the group's Solutions division.
"Prior to COVID-19 hitting us, there was a lot of momentum in e-commerce among our customers and that has been given a tremendous boost during the pandemic," he said. "It has been a game changer and we will follow our customers on that journey"
Meanwhile, DSV's road division, a smaller business division, holds the fourth largest share of sales in Europe, operating a network of 200 stations and 20,000 trucks. In Q3, road sales fell slightly to USD 1.1 billion due to a 3 to 5% decrease in demand.