Sinotrans Container Lines (commonly known as Sinolines) has commissioned a pair of 2,400TEU ships from Yangzijiang Shipbuilding and a pair of 1,100TEU ships from China Merchants Jinling Shipyard (Nanjing).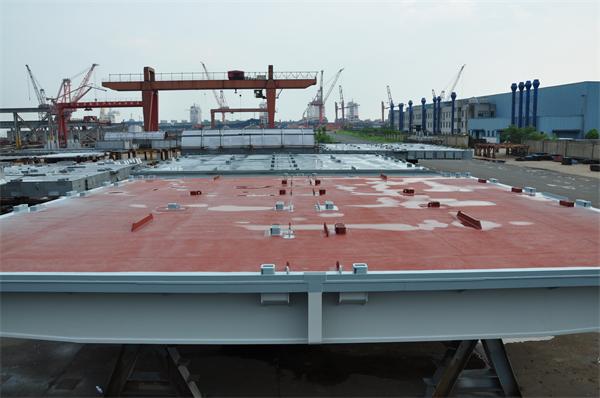 The orders were formalised at a contract signing ceremony on 16 April, attended by China Merchants Energy Shipping's (CMES) chairman Xie Chunlin, CMES deputy general manager Xu Tinghui and Yangzijiang executive chairman Ren Letian.
Xie alluded to the unusual occurrence of a state-owned ship operator contracting newbuildings from a privately owned shipbuilder, which is Yangzijiang in this case.
He said, "Public-private partnerships are evident. Both sides are writing a new chapter of a new era to create a win-win situation. The construction of the two 1,100TEU ships is an excellent example of business collaboration within the China Merchants Group. We can work together to overcome challenges, arrange production plans, optimise processes, supervise the building progress and carry out sea trials." All four newbuildings are expected to be delivered in 2023.
Sinolines' newbuilding orders marks a continuing trend, with healthy shipping demand encouraging liner operators to order new ships. The current boxship orderbook is at a four-year high, exceeding 100 vessels of nearly 3 million TEU, representing 15% of the active fleet.
Intra-Asia operator Sinolines was acquired by the China Merchants group in April 2017. It is the 24th largest liner operator, currently operating 28 ships with a total capacity of 40,000TEU; half the fleet is owned.