South Korean liner operator SM Line has refuted market talk that it could try to acquire the Korea Development Bank's stake in its larger compatriot rival HMM.
Speculation arose after Samra Midas (SM) group boss Woo Oh-hyun, who expressed ambitions of building up the shipping business ahead of SM Line's planned initial public offering (IPO), decided against bidding for SsangYong Motor.
On 30 September, the Korea Exchange approved SM Line's application for an IPO, further fueling market talk that SM Line could use the IPO proceeds to acquire HMM. SM Line is targeting to be listed on the Korea Exchange's secondary board KOSDAQ in November, riding on the strong container shipping market that saw the company's operating profit surging nine-fold in 2Q 2021, to US$153 million.
However, SM Line issued a statement saying that it believes it is necessary to maintain the status quo of having two ocean-going liner operators in South Korea, and that competition is good to develop the country's shipping industry.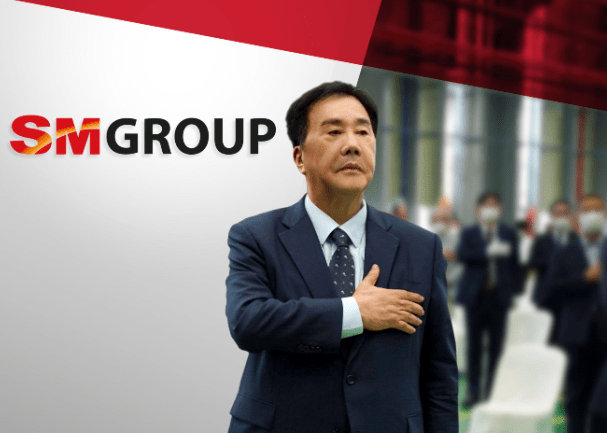 "We don't plan to review the rumours about us acquiring HMM," stated SM Line.
Interestingly, the company's formation arose from the ashes of the bankrupt Hanjin Shipping—SM group had pipped HMM and other suitors to the post in acquiring the collapsed Hanjin's remaining portfolio in 2016.
The SM group also has controlling stakes in dry bulk shipping companies Korea Line Corporation and Korea Shipping Corporation (formerly Samsun Logix), alongside its core construction businesses.
Last month, KDB chairman Lee Dong-gull said that the state policy lender will have to release its grip on HMM once the company normalises its operations. The bank has a tradition of rescuing troubled South Korean enterprises by swapping debt for equity, but has always divested its stakes once the companies recover.
Earlier this year, there were rumours that KDB, which has a 25% stake in HMM, had contacted local steel group POSCO to discuss the HMM stake sale, but the parties denied this.
Martina Li
Asia Correspondent