Typhoon Chanthu, which hit east-central China on 13 September, is expected to cause further delays for ships waiting to enter the country's two busiest container ports, with Shanghai and Ningbo having suspended operations again on 13 September.
Linerlytica analyst, Tan Hua Joo told Container News that when Typhoon In-fa hit the same area on 26 July, Shanghai and Ningbo took more than a week to clear the backlog of ships that were waiting outside the ports.
Tan added, "This time, the queue of ships is even longer, as both ports were still working through the earlier backlog of cargo arising from the Meishan terminal closure that only re-opened at the end of August."
He explained that China's approaching Golden Week vacation starting 1 October will exacerbate the delays, with shippers rushing to get their goods out of the country.
Tan continued, "This is the peak shipping season so there is a significant disruption to the cargo flow."
As early as 11 September, when Typhoon Chanthu was forecast to make landfall in China, Ningbo Zhoushan Port Group began taking precautions. At 09:00 am local time, workers were seen strapping together 20,000 empty containers in the Beilun port area.
Beilun First Container Terminal director, Xie Dongwei was quoted by Zhejiang News as saying that all ships left the berth by the afternoon of 12 September to take shelter in the anchorage.
Meishan Island International Container Terminal, which was closed for two weeks from 11 August after a worker contracted Covid-19, also halted operations due to Typhoon Chanthu, which also caused Shanghai's Yangshan Deepwater Port to suspend operations from midnight on 13 September, and two hours later, all ships had left for shelter in the anchorage.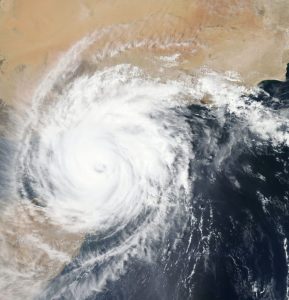 Shanghai's Waigaoqiao port area stepped up the evacuation of ships, and officials asked vessels to expedite loading and unloading operations.
East Asia's typhoon season is dealing a double whammy to Shanghai and Ningbo, which have been grappling with Covid-19-related disruptions. Vessel-tracking data shows that are 15 container ships in Shanghai and three container ships are still in Ningbo.
Jason Chiang, associate director of Ocean Shipping Consultants, part of Royal HaskoningDHV, told Container News that while port congestion woes could be compounded, CMA CGM's decision to freeze freight hikes until February 2022 could offer a reprieve.
"This might help to cap the increase if the rest of the shipping companies follow suit," he noted.
Martina Li
Asia Correspondent