AP Moller – Maersk has acquired the Portuguese cloud-based start-up HUUB in order to enhance its e-commerce network and facilitate its technology capabilities.
HUUB, specialised in technology solutions for business-to-consumer (B2C) warehousing for the fashion industry, constitutes the third acquisition by Maersk within e-commerce logistics for this year, following the acquisitions of Visible SCM and Europe B2C.
"HUUB is a great fit for Maersk which will allow us to greatly accelerate the development of our omni-channel offering," stated Executive Vice President and CEO of Ocean & Logistics, A.P. Moller – Maersk, Vincent Clerc, who highlighted that this will make it much easier for Maersk's customers to focus on their core business of producing, selling and swiftly bringing goods to the end-consumers.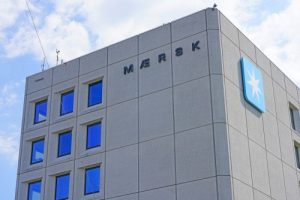 By the integration of the Portuguese start-up technology into Maersk's existing solutions, customers will be able to deploy Maersk e-commerce logistics products while they will also have a single source of truth for stock visibility, according to a statement.
Furthermore, the HUUB's platform manages all fundamentals of a logistics operation, such as inventory, fulfillment and delivery, while it connects with the other business parties like warehouses, carriers, online stores, and Enterprise Resource Planning (ERP) systems in a plug and play solution.
"Maersk is the scale enabler that will allow our platform to serve amazing customers and lead the E-Commerce logistics market," pointed out CEO of HUUB, Tiago Paiva.
The Danish company said that the acquisition comes through its venture activities with Maersk Growth, the corporate venture arm of A.P. Moller – Maersk, first engaged with HUUB in May 2019.