Wan Hai Lines conducted a ship naming ceremony for WAN HAI 331, which is the first vessel in a line of 3,000 TEU container ships constructed by Taiwan's CSBC Corporation.
The new vessel has a total length of 209 meters, a width of 33 meters, a draught of 11 meters, and a maximum cruising speed of 20 knots.
In addition, WAN HAI 331 will be delivered in April 2023 and deployed in Asia trade service.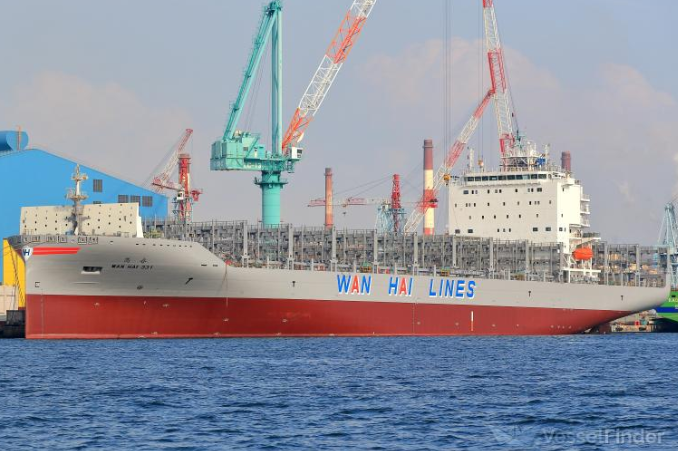 Wan Hai 331 / Source: VesselFinder
According to the company's statement, the vessel adopted a new design with full balanced rudder with twisted leading edge and asymmetry rudder bulb, as well as Sea Sword Bow(SSB) which helps reduce water resistance on ship and achieve the highest level of requirement for EEDI (Energy Efficiency Design Index) phase III in advance.
The ship design meets the American Bureau of Shipping (ABS) Class standards for CSC and CLP-V notation. Additionally, it is also equipped with lashing bridge on deck to resist rough weather and strengthen the ship's stability in order to provide the safest container transportation service.
In terms of safety, the 3,000 TEU boxship has received "SMART(INF)" accreditation, which employs a variety of tracking systems and communication devices to gather data on the journey and machinery operation.