The new free parking facility with 280 parking spaces in Antwerp-Zeebrugge port opened on 31 March and in the near future, the parking area will also host fast chargers for electric trucks.
After the truck parking Goordijk (210 spaces) on the Scheldt's right bank, the Port of Antwerp-Bruges is now launching the free parking Ketenis on Scheldt's left bank with 280 parking spaces.
Port of Antwerp-Bruges said that driver convenience and protection are top priorities. The truck parking area is fenced, well-lit, and outfitted with video monitoring, Wi-Fi, and restrooms, while there are vending devices with snacks and beverages.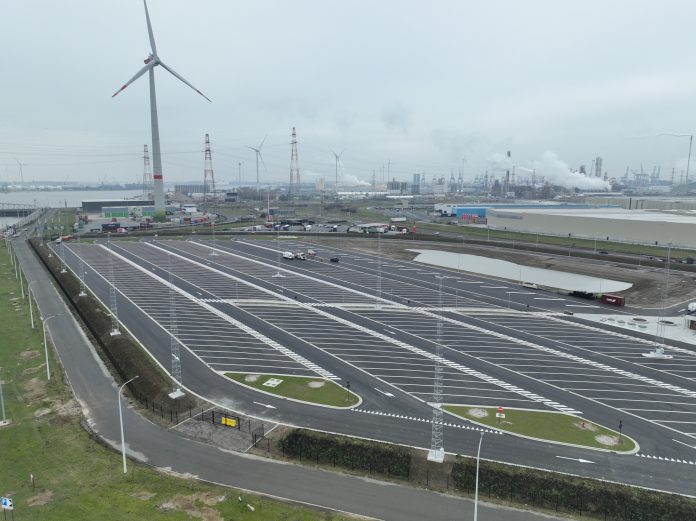 Furthermore, the Belgian port aims to avoid the nuisance caused by parked trucks around the port.
The new parking is near the existing and prospective container terminals on Scheldt's Left Bank. This offers up the possibility of using the parking space as midday waiting for parking for vehicles that arrive at the terminal too early.
The total investment is approximately US$10.8 million, of which about US$2.2 million is European support within the Connecting Europe Facility (CEF).