Yang Ming has just become the latest container shipping line to provide customers with online quotation and reservation tools.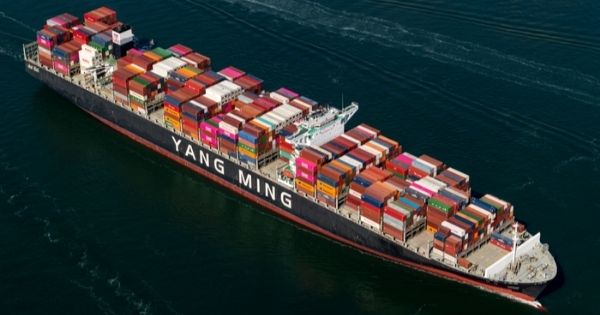 The Taiwan-based carrier uses the same technology supplier that country carrier Evergreen Line has used for the past year.
Yang Ming will use the quotation and booking platform developed by BlueX Trade, a software vendor based in San Francisco and Taipei, known in November 2019, when Evergreen shipping line leveraging this platform to become the first carrier to provide an online commercial service channel in Asia.
Yang Ming joins Maersk, MSC, CMA CGM, Hapag-Lloyd, Zim and Evergreen as carriers that can quote online, directly to shippers. and forwarding companies. For the most part, the adoption of these tools is motivated by the forwarders, not the shippers. This is a development that Maersk has reported in updates around its Maersk Spot product.
Evergreen's GreenX instant booking and pricing system, like Maersk Spot, is "being used mostly by forwarders as well". Vivian Chiang, CEO of BlueX Trade, told JOC.com on Tuesday. "We believe Yang Ming will see the same. And we suspect that MSC, CMA, and Hapag will see that it's mostly forwarders who will be using the digital platforms".
JOC.com noted in August that more carriers in Asia are likely to follow Evergreen's lead, an development where Yang Ming's use of BlueX has shown.
"Digitalization, intelligence, and a focus on the customer are the goals that Yang Ming Marine has been striving for", Yang Ming Chief Information Officer Steven Tsao said in a statement. "Through our partnership with BlueX Trade, we look forward to providing real-time rates and digital booking services to bring new experiences via innovative models to customers".