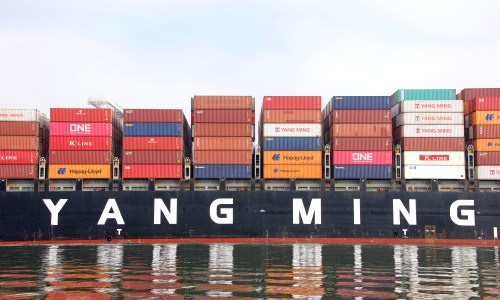 Yang Ming and Hyundai Heavy Industries (HHI) have reached a shipbuilding deal for five 15,500 TEU LNG dual-fuel container ships.
These new vessels will be delivered in 2026 as part of Yang Ming's mid-long-term fleet strategy.
The new container ships will be built at the Hyundai Heavy Industries shipyard and will be outfitted with a high-pressure LNG dual-fuel main engine and a ballast water treatment system.
Furthermore, these vessels will include an integrated system for navigational information and operation monitoring, as well as a broadband maritime satellite system.
"These technologies are critical for gathering navigational big data and improving vessel safety," said Yang Ming in a statement.
The Taiwanese container carrier currently operates 94 vessels with a capacity of about 715,000 TEUs.