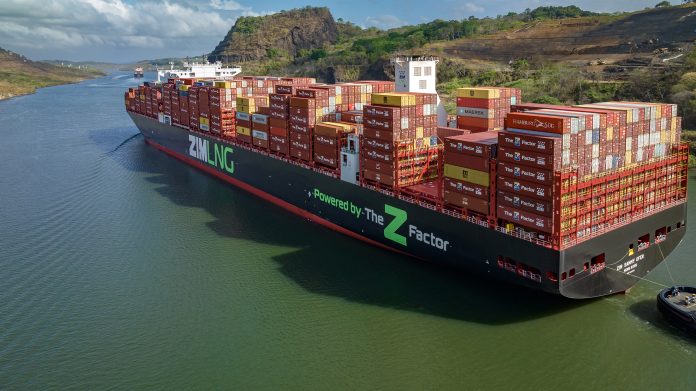 Ocean carriers continue to return to normal financial figures this year. This "normalisation", combined with the astronomical results of the previous year, shows some huge year-on-year declines in shipping lines' performance so far in 2023.
ZIM is not an exception reporting an 87% drop in its Q2 adjusted EBITDA at US$275 million and a 62% decrease in its Q2 revenues at US$1.31 billion. In the same period, the Israeli carrier saw a net loss of US$213 million, compared to a net income of US$1.3 billion in the second quarter of 2022. Additionally, the company's operating loss (EBIT) for the second quarter was US$168 million, while in the same quarter last year, ZIM had achieved an operating income of more than US$1.76 billion.
The Haifa-headquartered container shipping firm slightly increased its carried volume in the second quarter at 860,000 TEUs, but the average freight rate per TEU was US$1,193, translating to a year-over-year decrease of 67%.
ZIM's president and CEO, Eli Glickman commented, "Although our second quarter results reflected continued near-term challenges in the container shipping market, our total cash position of US$3.2 billion at quarter's end remains strong. We believe our ample liquidity and solid balance sheet will enable ZIM to operate from a position of strength and maintain a long-term view even during a prolonged period of market weakness. As we overhaul our fleet profile and advance ESG objectives, for both ZIM and customers, we remain confident in the Company's strategic positioning to drive profitable growth over the long term."
For the full year 2023, ZIM expects to generate adjusted EBITDA of US$1.2 billion to US$1.6 billion and adjusted EBIT loss of US$500 to US$100 million.
"Based on a soft peak season and demand that is expected to remain subdued for the remainder of the year, ZIM forecasts full year adjusted EBITDA of US$1.2 billion to US$1.6 billion and adjusted EBIT loss of US$500 million to US$100 million in 2023. Moving ahead, we are committed to leveraging digital initiatives, enhancing our commercial and operational resilience, and further implementing our differentiated strategy to best serve our customers and generate sustainable value for shareholders," pointed out Glickman.
Summary of Key Financial and Operational Results
ZIM financial results
Second quarter of 2023
Second quarter of 2022
First half of 2023
First half of 2022
Carried volume
860,000 TEUs
856,000 TEUs
1,629,000 TEUs
1,715,000 TEUs
Average freight rate
US$1,193/TEU
US$3,596/TEU
US$1,286/TEU
US$3,722/TEU
Total Revenues
US$1.31 billion
US$3.429 billion
US$2.684 billion
US$7.145 billion
Operating income or loss (EBIT)
US$168 million (loss)
US$1.764 billion
US$182 million (loss)
US$4 billion
Profit or loss before income tax
US$272 million (loss)
US$1.736 billion
US$337 million (loss)
US$3.955 billion
Net income or loss
US$213 million (loss)
US$1.336 billion
US$271 million (loss)
US$3.047 billion
Adjusted EBITDA
US$275 million
US$2.101 billion
US$648 million
US$4.634 billion
Adjusted EBIT
US$147 million (loss)
US$1.764 billion
US$160 million
US$4 billion
Adjusted EBITDA margin
21%
61%
24%
65%
Adjusted EBIT margin
-11%
51%
-6%
%56
Diluted earnings or loss per share
-US$1.79
US$11.07
-US$2.29
US$25.26
Net cash generated from operating
activities
US$347 million
US$1.71 billion
US$520 million
US$3.37 billion
Free cash flow
US$321 million
US$1.639 billion
US$463 million
US$3.122 billion
Source: Container News