Bangladesh government set a target to complete the construction work of Bay Terminal and make it operational by 2024.
This plan was announced on 19 August by the junior shipping minister Khalid Mahmud Chowdhury while he was visiting the terminal construction site with other high officials, including the CEO of the Public Private Partnership Authority (PPPA) Sultana Afroz.
The Bay Terminal will have three terminals which at a time will be able to handle three dozens of vessels of 5,000TEU each. Once built, the terminal will enhance the Chittagong port's handling capacity by an additional three million TEU.
Of the three terminals, the Chittagong port authority will build one while the rest two will be built by international port contractors. An earlier decision was that all the three terminals will be constructed by foreign contractors.
The minister said required changes will be brought to the original plan since now the decision was taken that the Chittagong port authority will build the multipurpose terminal while the rest two container terminals will be constructed by the global builders.
According to port chairman M Shahjahan, the authority has appointed a consultancy firm to prepare the detailed design of the multipurpose terminal.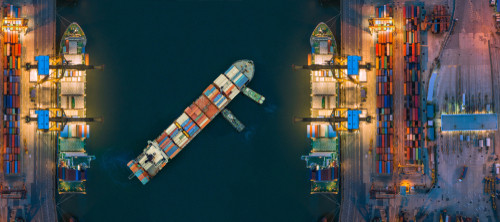 The firm will also update the feasibility study report and the master plan prepared back in 2017 by a joint venture of two German firms, Sellhorn Ingenieurgesellschaft mbH and HPC Hamburg Port Consulting GmbH, and a Bangladeshi firm KS Consultants Limited.
According to the plan, the Bay Terminal will be built nearly 10km² of land surfaced from the seabed near the Halishahar coast. The terminal will have a natural channel and will be able to handle vessels with 12-metre water draft while the Chittagong port now can handle vessels up to 9.5-metre draft with help of tide.
Already some 275,000m² of privately-owned land have been acquired while the acquisition of 3.2km² of government land is underway. Additionally, the earth filling works for construction of a container storage yard at the terminal area have already been completed.
An official at the PPPA said five global port giants vied for getting contract to build the Bay Terminal. They are PSA Singapore, DP World, China Merchants Ports Holding Company Ltd, International Port Development Co-operation of Korea and the Red Sea Gateway Terminal.
After discussions and evaluating the proposals the government selected PSA Singapore to construct one container terminal, out of two. PSA is now conducting a feasibility study again before starting construction work, to be funded by the International Finance Corporation (IFC), the private sector funding arm of the World Bank.
However, the government is yet to select contractor for another container terminal of the Bay Terminal. But officials said that the Dubai-based DP World has been asked to submit a detailed project proposal to this regard.
Source: The container-news