The risk of spread of coronavirus among the crew and staff of Chittagong port is rising as the presence of the deadly virus was detected in the body of crews of two vessels in a span of one week period.
The unloading of goods from a vessel namely MV Serene Juniper remained suspended at Chittagong port after seven crew members of the vessel found Covid-19 positive out of 21 crews onboard.
The authority thus sent all the crews and the vessel for quarantine for 14 days at the outer anchorage of the port.
The Bahamas flag carrier vessel came to the Chittagong port from China via Singapore port on 12 August. Of the 21 crews 16 are from Philippines, three from Ukraine, and one from Russia and one from Romania.
A port official said the local agent of the vessel has been asked to bring down the seven covid infected crews to the shore and arrange treatment. After 14 days of quarantine, the other crews have to be disembarked and the vessels will be disinfected.
"Unloading of goods of the vessel will start only after the process is completed," he noted.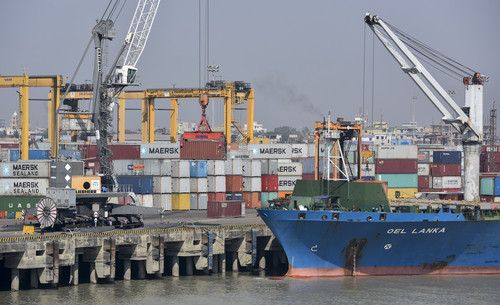 Besides, a Liberia registered vessel namely Vantage Key left Chittagong port on 17 August and was detained in India's Paradip Port after its nine crew found Covid-19 positive.
The vessel came from Myanmar's Yangon port on 13 July and after unloading 26,525 tonnes of rice it left Chittagong water after staying over a month in Bangladesh territory.
A day before the vessel left, its 22 crews gave samples at the Medical Centre Hospital, Chittagong, a private facility, for a Covid-19 check. Of them, nine crew tested positive but the vessel left without informing the port authority about the infection.
A port official said had the port authority been informed about the covid detection in body of crews, the vessel may not be given permission to sail and the ship need to stay in quarantine for 14 days.
"The vessel's local agent concealed the information fearing financial loss due to quarantine," he said.
Until now, some 48 employees of the Chittagong port and their dependents died of coronavirus disease since the deadly virus hit the country in March last year.
Chief Medical Officer of the Chittagong port authority, Dr. Mosharraf Hossain said until 9 August some 12,266 coronavirus samples were collected at the port hospital of which 1,788 were tested positive.
Sharar Nayel
Bangladesh Correspondent
Container-news